Devil Abandons United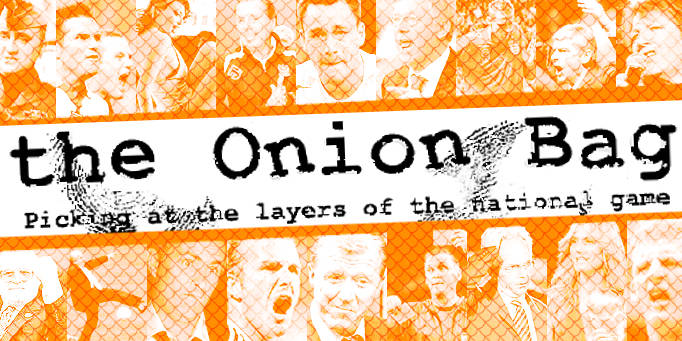 Satan calls time on deal with reds
Satan, the dark lord, has severed his ties with Manchester United. The news has come as a shock to the club, coming in the same week as the
end of their lucrative sponsorship deal with Vodaphone
.
The devil, who has had a badge deal with United for many years, has decided to move on in a bid to "exploit new opportunities in evil". In a statement from his throne in the underworld, Old Nick said that while he valued his partnership with the club it was time to move on.
In the Reds
It is understood that United's new owners, the debt-hungry Glazer family, are particularly upset; seeing the Hades deal as one of the key points in the clubs purchase.
Business analysts confirmed that it is just another example of how money is the real root of all evil, relegating the Horned One to a merely symbolic figurehead.
Devil in the details
"The modern game is particularly evil at present showing unprecedented levels of greed and corruption," said marketing consultant, Damien Thorn. "For someone like Lucifer, who really has based his whole market strategy on evil, it would be a bit a marketing own-goal to pin your colours to one mast.
"Of course though, football is far too sweet deal - so don't be surprised if you see
The FA Cup, in partnership with Hell
in a couple of seasons' time."