Wenger: Jose Is A Killer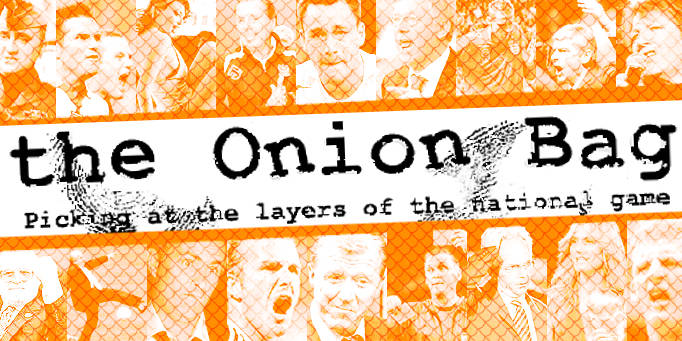 Voyeur Wenger saw it all from rear window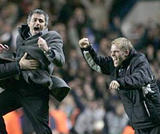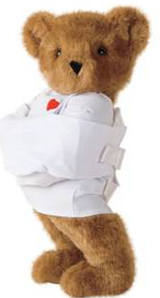 Arsenal boss Arsene Wenger has lashed out once again at premiership rival and opposite number at Chelsea, Jose Mourinho. This time the frantic frog has accused the Blues boss of
murder
.
J'accuse
This outrageous (and untrue - Ed) claim comes from the increasingly irascible Frenchman who has seen his Gunners side lose their grip on the Premiership title challenge and save their best performances for the Champs League, while his best players perform party tricks on the pitch when they are supposed to be scoring goals.
Va va voom
Some people say that the man they call
Le Professor
is also losing his grip on reality. He has in the past taken to
locking himself in a Portaloo
at the building site of the new Emirates Stadium and has not been quite the same since breaking his leg after tripping over a youth team player in a bizarre training ground incident involving Thierry Henry and a second hand Renault Clio.
Taking out the trash
With his leg in plaster, the wheelchair bound Wenger sits in his office located deep in the rafters of the Arsenal Stadium peering through a powerful zoom lens across London taking pictures of Mourinho going about his business at Stamford Bridge from conducting tours of the grounds to helping Mr Abramovitch with his new shredding machine.
Last night an unholy French sounding scream could be heard echoing round the stadium. Arsenal vice president Howard Dene jumped out of bed and went searching for the source of the commotion. It turned out to be Wenger in his office. He was pointing out of his window insisting that he'd seen Mourinho
club a man to death
and that he had taken pictures to prove it.
Psycho
The so called incriminating photos turned out to be of Mourinho dismantling an effigy of Manchester United midfielder Roy Keane. Wenger himself is spending the next few days relaxing at the Tony Adams clinic for the utterly bonkers where he intends to write a 120 page dossier on the activities of the clinic's staff. "I'm determined to get to the bottom of the mystery of the broom cupboard down the hall" he said while being strapped into a straight jacket. "Why do the young nurses spend so much time in there?"