Kids Blamed For Keane Exit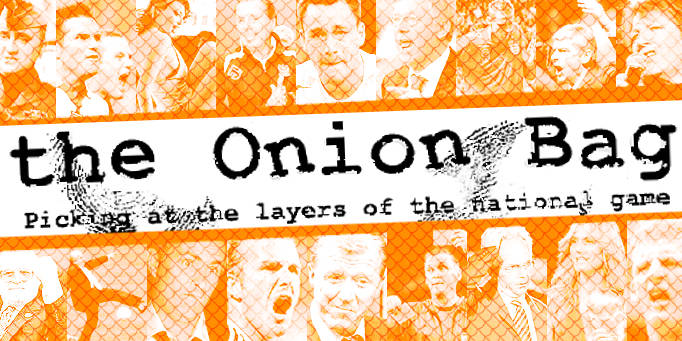 Charity bid sends Roy on his way
It has been revealed that Roy Keane's shock exit from Manchester United came about as a result of an auction for the BBC's annual soul-sapping telethon, Children In Need.
Keane, 34, agreed to quit after letting the fans decide his uncertain position at Old Trafford. He and Manchester United agreed to tear up his contract if the public stumped up £5 million for charity. Keane, who has been critical of United in recent weeks, fully expected the reserve not to be met but was shocked when just a handful of pledges was enough to make him get his coat.
Send Your Cash
A speed-addled BBC Children In Need minion who had worked 26 hours straight for no extra pay jibbered to the Onion Bag's Larry Gak, "As soon as the lines opened we got a number of bids. The first was for £2 million from a Mr A Ferguson of Manchester, quickly followed by another £2 million from a Mr M Glazer, also of Manchester. The rest was made up of donations from the public, all of whom have hated Keane for years."
Care Of The Onion Bag
Keane made the following statement: "After so many years, I will miss everyone at the club. I send my best wishes for the future to the management, players, staff and supporters of the club. Plus, why don't you and your prawn sandwiches all go and f**k yourselves?"
We Need It More
Rumours of problems between the psychotic Keane and Sir Alex Ferguson began last July at United's pre-season training camp in Portugal. Keane said facilities weren't up to scratch - a bidet had no hot water - and told a local reporter that he thought players' wives should not have been allowed along as "the sight of bitch flesh makes me mad."
Than A Load Of Crippled Kids
The money raised from Keane's departure will be used to build the Alf Inge Haaland Rehabilitation Centre for Children With Knackered Knees.