Roy Plays The Dane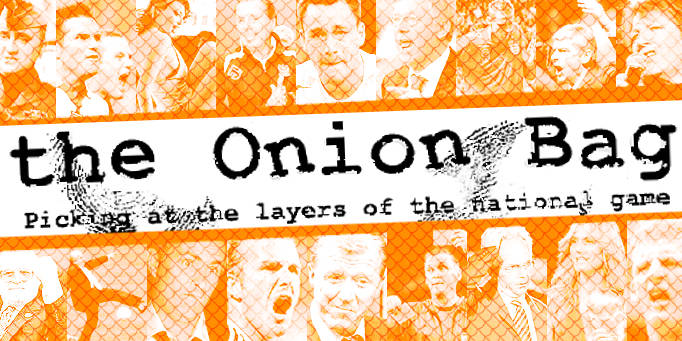 Keane to star as soccer Hamlet
Roy Keane has taken the hint and gone for a change in career. He is to play Hamlet in a BBC reworking of Shakespeare's box office smash.
Since his unscheduled departure from Manchester United just about every premier league club manager said how much they would like to sign him but couldn't. Excuses ranged from an inability to pay his wages to a rather weak shrug of the shoulders.
No Scottish Play
Faced with the prospect of
working for Gordon Strachan
, Keane decided to hang up his boots for a life treading the boards. There was no shortage of rep theatre companies desperate to secure funding for their fancy art house adaptations of scripts from leftie scribes like Peter Greenaway, Alan Bennett and Andrew Lloyd Webber by casting famous people that can't act but will get bums on seats. However, Keane has instead opted for a part on one of those poncy Shakespeare remakes set in modern times.
Staged outburst
This version of Hamlet uses the backdrop of a world famous football club. Hamlet plays the team captain who is driven mad by his scheming manager whose machinations drive the young skipper to madness and humiliation. The production's director Ernesto Cockgroupier was impressed with Keane's recent performances on MUTV. "When I saw that wild look in his eyes that tinge of psychosis I knew I had found my Hamlet." he told The Onion Bag "I would have cast him despite the violent threats against me and my family."
Suffering artist
The casting decision has not gone down well with the thespian community. Acting trade union activist Les Dyke is furious. "This is ridiculous," she said on her five minute break at a top West End restaurant. "I'd organise a picket of the BBC but I've got this interview for a call centre in Colindale coming up and I can't risk getting into trouble. Do I get paid for this interview? Will there be pictures. This is my best side."