Best Rest Mess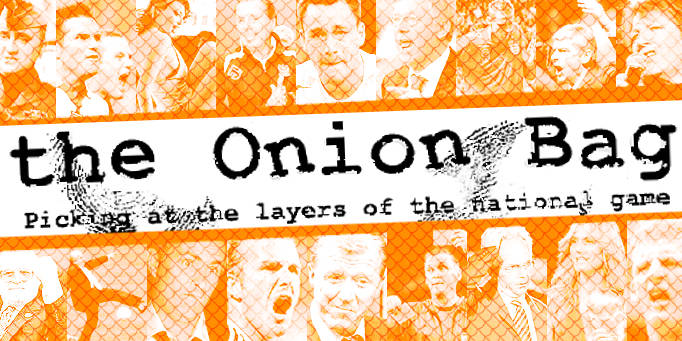 Legend George nearly sent to glue factory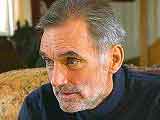 Ailing football star George Best, who sadly
stopped drinking last week
, nearly died yesterday when a bloke from a knackers yard tried to cart him off to the glue factory. It seems he mistook the former Manchester United forward for recently deceased race horse, Best Mate.
Pritt Stick
Best, the footballer, has been ill for some time but had shown signs of improvement. Best, the triple Gold Cup winner, meanwhile, who had also been a bit ill having burst a blood vessel a few years ago, sadly succumbed to a heart attack in his first race back.
Evostick
Luca Onko, 29, of no fixed abode and who works for Friendly Romany Knackers Yard, claims he is not to blame for the mix up. He told the Onion Bag's Larry Gak, "My boss said to me, 'Go and get Best, mate,' so I did." It was only when Onko was wheeling Best's bed and IV drip into the slaughter house that the mistake was spotted after someone pointed out that Best was in fact a man and not a horse. Mr Onko has subsequently vanished with a large amount of expensive hospital equipment. Mr Best has been returned to hospital.
Drum Stick
Best Mate was one of the nation's best loved race horses, apparently. Some newspapers claimed the country was in mourning btu most people had no idea who he was. Horse-faced telly snout Clare Balding, a lesbian, said of the accomplished nag, "He had four legs."
Clueless doctors at the Cromwell Hospital were at a loss to explain how a thieving gypsy managed to spirit a seriously ill patient out of the building with the intention of turning him into an adhesive, and have since doubled security on Best's ward.
Chum
Last night, the beloved race horse and nation's favourite was strung up on a meat hook, had his hooves hacked off and tossed in a boiling glue vat, with the rest of him finishing up as next week's dog food.