Blue Xmas For Santa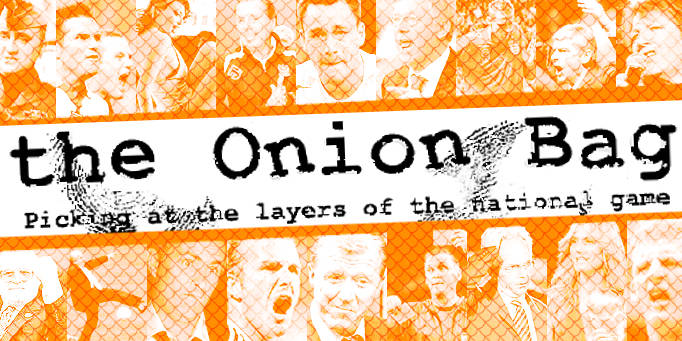 Premiership defences too much for St Nick
Father Christmas himself, no less, has today spoken out at the outrageous demands of Premiership managers as the festive season arrives in a flurry of conceded goals for shitey teams.
Birmingham, Everton, and Charlton all made shameful contributions to the beautiful game
this past weekend
as their shocking back fours capitulated quicker than an Italian in a World War II fluffy pie fight.
North Pole
St Nicholas, also known as someone called Father Christmas, yesterday admitted to the press that he simply could not keep up with the demand for his near magical powers by providing half decent defenders for struggling Premiership sides. "Steve Bruce sent me a letter pleading for a barely compentent rear guard," said Santa from his Arctic headquarters. "It was quickly followed by similar requests from David Moyes and Alan Curbishely. Some people think I can work miracles. If that were the case, do you think I'd be feckin' around here in the freezing snow all year long? They can feck off. Sorry Steve, and David, and Alan. Your sides will have to fight your own battles. My sexy elves are busy making toys for the deserving few. You know, kiddies without legs or brains. The over-paid hapless oafs you call professionals need to cut down on their porklife."
Shocking Divide
The piss-poor performances of a handful of Premiership sides has not escaped the attention of Christmas union activist Les Dyke. "Do you know how many kiddies Santa has to satisfy every December? Far more than Gary Glitter. As his well paid representative in the real world, I can say with confidence that messrs Bruce, Moyes, and Curbishley will not be getting that which they most hope for when they unwrap their presents on December 25th. They should consider themselves lucky to get Titus-effin-Bramble in the January transfer window. Or a bottle of Hai Karate!"
It's Been A Long Year
The woeful defeats suffered by Birmingham, Everton, and Charlton in the last weekend of football before Christmas sent dry-mouthed pundits and overpaid journos scuttling to pubs early. Larry Gak, intrepid reporter for "
The Onion Bag
, a well respected football website, said, "They are all shite. There's little for us to say. Please don't make us report on the non-story that is Jose Mourinho not shaking hands with Arsene Wenger. Please!
Slade - Time To Inject Heroin In Your C**k
Happy Christmas Readers!