Space Capsule Found Beneath Wembley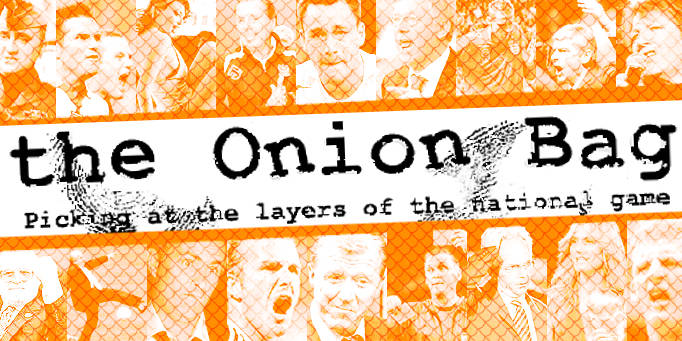 Flying saucer threatens Cup Final
The saga of the construction of the new Wembley stadium continued when it was revealed that an alien space ship has been discovered underneath the building site.
Time & Space
While the great and the good of the sporting world were laying a
time capsule
under London's new stadium, the east European construction workers were discovering an amazing alien vessel in the catacombs of the old Wembley. It was a silver saucer shaped object of extra terrestrial origin.
Work Unit Zutroy was the second to discover the alien ship. The first was Work Unit Oleg who was driven mad by what he saw. "Oleg was in chamber where space ship is," he explained. "We heard scream, then he run out like mad dog. Face like screwed up piece of paper. Gone now. Back to hostel. I took his food rations. So hungry."
Excuses excuses
The space ship has been cordoned off while Government intelligence types try to find a way of blaming the space ship on terrorists. Government minister Oswald Mosely said "We may not know what it is or where it came from but I remain confident that we can use this incredible discovery as an excuse to pass another law tightening our grip on this miserable country."
Revenue streams
Speculation abounds as to where the ship comes from and how it got there. The most plausible explanation we've heard so far is that Wembley construction company Multiplex put it there as a possible excuse for not getting the new stadium built on time. "If that doesn't work," an insider told The Onion Bag "We can always open it up as an exhibit. Hopefully we can get back some of the
cash we've blown
on this whole f**king mess."