Motty Gets Eurovision Gig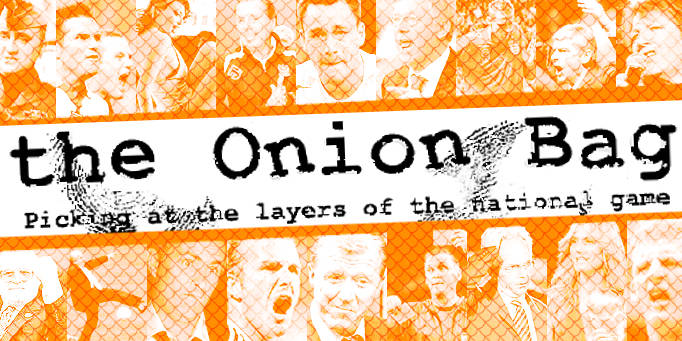 Motson to take song contest over from Wogan
Football commentator and stat-o-phile, John Motson has been selected by BBC big-wigs to take over from Terry Wogan in presenting the Eurovision Song Contest.
Producers were so impressed by his bumbling and statements of the obvious during last week's FIFA World Cup draw, that they immediately called his agents and pencilled him in for the next event.
Puppet on a string
Motson, expertly voiced-over the worryingly competent presentation with a breathtaking mix of saying what they just said and saying it again. Colleagues were particularly impressed with his ability to rapidly assimilate the flood of information as it appeared, one country at a time, on jumbo-sized screens.
Congratulations
The draw itself went particularly well for England. After bafflingly gaining a top seeding, FA officals were concerned that England would be drawn against a country far more worthy of a top berth slot but had been kicked into the also-rans pools.
England's first games will see them play unfashionable South American outfit Paraguay, faded nobodies Sweden and the combined might of Trinidad AND Tobago. With Germany's hardly taxing draw, England can look forward to an easy second round opponent, building everyone's expectations only to go out disappointingly in the quarter finals against either Argentina or Holland.
Those World Cup Draw Rules in Full
There were four pots of ten teams... or was it ten pots of four? Each pot based on a mixture of geographical, historical and football results. Teams were drawn according to market profile and unlikelihood of starting a war (Serbia had their own pot). At any time during the draw FIFA officials could stop the clock when they thought they had the answer or phone a friend, use 50/50 or ask the audience. Half way through there was a break to swap ends and for everyone to check out Heidi Klum's bum.