Nazi 'shame' Of England Base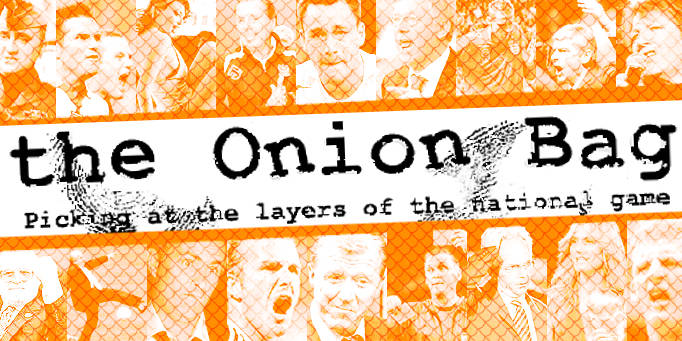 Baden Baden schloss once home to Hitler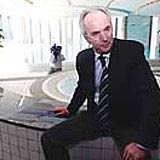 The Onion Bag can exclusively reveal that England's World Cup base for this summer's tournament in Germany was formerly a residence of Der Fuhrer himself, Adolf Hitler. Schlosshotel Buhlerhohe in the Black Forest spa town of Baden Baden is today a luxury 90-room hotel for the rich and famous. But in its shady past, bonkers Germans plotted the enslavement of the world.
The Boys From Brazil
Adolf Hitler was an Austrian footballer driven insane after being released as a teenager by Hansa Rostock in 1911. He had no ball control, they said. Hitler subsequently turned to politics and started a war before retiring to Argentina in 1945 .
The unsavoury truth about Schlosshotel Buhlerhohe was discovered by none other than the Bag's Larry Gak, who was part of the toadying pack of journalists given a tour of the resort last week. Mistaking a door marked Verboten! for the gents, he discovered a dusty war room replete with giant maps of Europe on the walls and a list of countries, some of which had been crossed off.
Marathon Man
Owner of the hotel, the stout Frau Blucher (neigh!!!), denied all knowledge of the room. "Nein, Ich bin ein Berliner," she remarked. And England manager Sven-Goran Eriksson has been quick to play down the faux pas, instead opting to remark on the quality of the rooms, "Chyess. Mine has the jacuzzi. Many ladies will be able to occupy it with me."
Snickers
The England squad, the FA's 55-man team, and selected journalists, including Gak of the Bag, will occupy the hotel for the duration of the tournament, leading to much discussion over who will be granted a room and who will get the extra luxury of a private suite. We spoke to 89-year-old World War 2 veteran Oberleutnant Heinrich Gruber, a doorman at the hotel, who said, "Yeah, I reckon Becks'll get the best one for 'im and 'is posh bird. And maybe Lamps'll have a shout, too."
Coming soon: The Onion Bag's World Cup Special.