Bundesbag Week 29 - Bayern take the high ground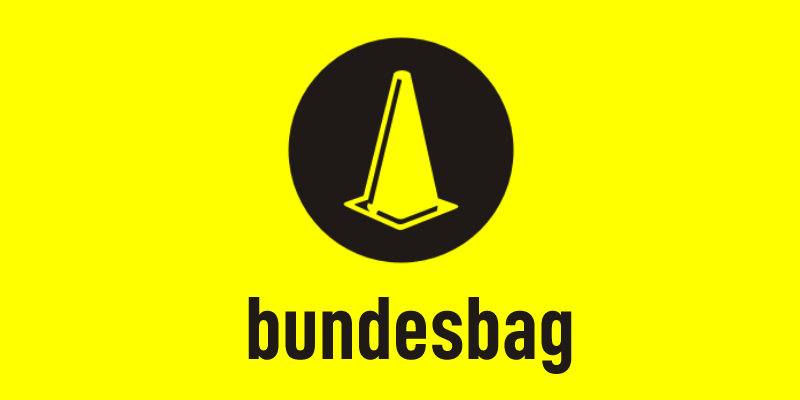 Despite the broo ha-ha surrounding the
new TV deal
this season it's nice to know that
Sky Deutschland
have not wrested complete control over the
Bundesliga
schedule. Case in point:
Schalke
v
Bayern Munich
. A top of the table clash with a significant points and psychological blow going to the victor. So what were the main TV games this weekend?
Koln
v
Hertha
and
Hamburg
v
Hannover
.
Part of the reason for this is the
Europa League
matches that get moved to Sundays which resulted in the same teams being screened on the Sabbath. Hamburg have been on the telly for two or three weeks in succession. Their latest was a 0-0 snore-fest which even I couldn't be bothered with. In addition, the Bundesliga is, Bayern's semi-dominance aside, a very open league which makes it difficult to pick the big games which helps explain why the match wasn't chosen for the Saturday late afternoon TV slot. This is a good thing and should be encouraged. However, the small price to pay is that, sometimes, the best games don't get seen by a national or international TV audience.
Be that as it may, it was refreshing to watch such an important game in it's traditional Saturday afternoon slot. And what a crucial game it turned out to be with Bayern leaving the
Arena Auf Schalke
with three points and a 2-1 victory. The damage to Schalke was done within a two minute period in the first half when
Franck Ribery
opened the scoring. The Home side momentarily lost their composure and a poor defensive clearance from Rafina
allowed former
Royal Blue
, Hamit
Altintop to put
Tommy Muller
in to score an easy second.
Bayern's defense is not great but few would have bet on Schalke clawing two goals back. However, Felix Magath's team rallied and found a goal from the head of Kevin Kuranyi only five minutes after Muller's strike. Then, after Altintop was sent off for a second yellow the come back looked on. But Schalke's players lacked the tactical breadth to beat down Bayern's two banks of four. Indeed, so comfortable were the Munich club that coach Louis van Gaal could afford to take Ribery off and rest him for the trip to Old Trafford on Tuesday.
As the second half progressed the Schalke supporters lost heart and resigned themselves to the inevitable. This is a club that has become used to crushing disappointment and Magath is going to need everything ounce of his motivational ability to lift his players and the city of Gelsenkirchen if their long wait for a Bundesliga crown is to end in May. To add insult to injury, Marcelo
Bordon
was sent off in the final minutes.
At least Schalke are still in the title race. Whereas it's probably safe to say that, barring a comeback to end all comebacks,
Bayer
Leverkusen are out of it. They found themselves on the wrong end of a five goal thriller with the admirable Eintracht
Frankfurt
. Having gone a goal down from a penalty by
Selim
Teber, Bayer took a 2-1 lead with a brace by
Stefan
Kießling. However, as the Bundesbag repeatedly points out, this season's Frankfurt are a good side and seem to revel in messing up everyone else's season. The Brazilian midfielder Caio
equalised before
Maik
Franz
settled matters in the 89th minute with his sixth goal of the season. Leverkusen had to play almost half the game with ten men after
Daniel
Schwaab was sent off.
That was Leverkusen's third defeat in a row which does more than leave them thinking about what might have been with regards to the championship. It also leaves them looking worriedly over their shoulder at a rampaging Borussia
Dortmund
who quite fancy that third Champions League spot for themselves. They beat Werder
Bremen
2-1 in front of a packed Westfalon
and have established a four point gap between themselves and Werder in fifth place. More tantalisingly, BVB are only one point behind the Bayer club in third. Jupp Heynckes' team have to play Bayern next week and
Stuttgart
the next. It is very likely that the
Werkself
have further to fall.
Elsewhere, Stuttgart still have an outside chance of a Europa League spot with a 2-1 victory over 'Gladbach. Mainz
midfield dynamo
Andreas
Ivanschitz had a game to forget on Saturday after getting sent off after four minutes. His team proceeded to lose to Nurnberg 2-0. Speaking of sendings off, just about the only thing that happened worth reporting about the Hamburg v Hannover game was
Jiri
Stajner
's red card for the visitors and Hamburg striker
Paolo Guerrero
chucking a bottle at a fan
. Freiburg
and Bochum
played in a relegation six-pointer but both teams had to settle for a point after a 1-1 draw.
Wolfsburg
's exhilarating yet fruitless attempt to rescue their season continued with a 4-0 (gerd) mullering of Hoffenheim.
Finally, we could be in for a thrilling climax to the relegation battle this season. Hertha travelled to Koln and won 3-0. Two strikes by
Rafael
and one from
Cicero
. Koln's only response was to have two players sent off. That's two wins in three now for the Berliners and while they're still bottom, the gap between themselves and 16th place is only three points. With five games left to play the relegation play off spot is not beyond reach. If
Friedhelm
Funkel'
s player could pull survive this season with their Bundesliga skins intact, it would be nothing short of a miracle. A
miracle of Berlin
if you will.
That's it. Results and tables
here
. Follow the Bundesbag on Twitter
here
. The Bundesbag will return with a preview vodcast on Saturday morning.