Easter Weekend TV Preview: 2 - 5 April 2010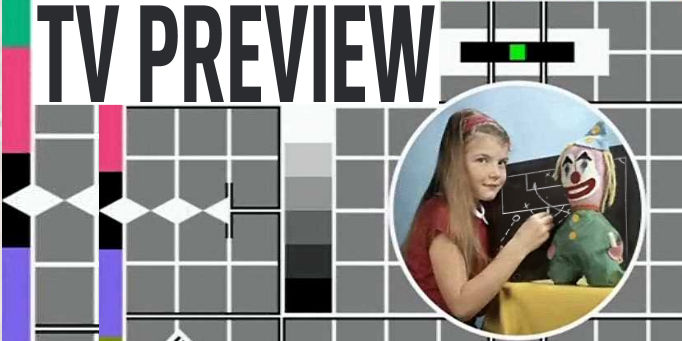 Friday 2 April
17.15 West Brom v Leicester City, Championship, Sky Sports 1/HD1
Newcastle's win over Forest on Monday has made the run-in to promotion a lot easier for The Baggies. The end of the regular season can't come quick enough for Leicester. Having lost their last three games, their grip on a play-off spot is getting weaker and weaker.
19.45 Tranmere Rovers v Norwich City, League One, Sky Sports 1/HD1
Still a way to go in League One but for Norwich things are looking very rosey - 11 points clear of their nearest rivals Leeds and Millwall at the top of the table but hoping that speculation involving manager Paul Lambert and the Celtic job won't cause any unnecessary wobbles. Things aren't so great for Tranmere who are in the relegation zone. It's pretty tight down there though, and a win could propel them up to mid-table.
Saturday 3 April
12.45 Man Utd v Chelsea, Premier League, Sky Sports 1/HD1
It's big. Huge. It's bigger than me and you and everyone. It's bigger than football. Yeah, it's that big. It's also going to be rubbish, as usual. Arsenal fans will watch praying for an earthquake.
17.20 Cardiff City v Swansea City, Championship, Sky Sports 1/HD1
Massive South Wales derby played at the end of a long holiday afternoon. This could turn really ugly unless they shut all the pubs along the Bristol Channel. Could easily be playing each other in the play-offs next month.
17.30 Burnley v Man City, Premier League, ESPN/ESPN HD
Another north-west derby for Burnley, though a much different proposition than Wigan and Blackburn. City trail Spurs by two points in the tawdry cash-dash that is
The Race For Fourth
, but both teams have tough fixtures coming up - so I guess it's sort of interesting. Somehow.
19.00 Barcelona v Athletic Bilbao, La Liga, Sky Sports 4
Bilbao still have a chance to get into the Champions League, but they haven't won here in over 16 years. With Valencia and Real Madrid in their run-in, they may have to settle for the Europa League.
20.00 Udinese v Juventus, Serie A, ESPN/ESPN HD
Juve's late win over Atalanta will have done nothing to convince that this team is good enough to make a Champions League spot. Udinese sit just above the relegation zone. The only thing going for them is that the teams below them are pretty hopeless.
21.00 Sevilla v Tenerife, La Liga, Sky Sports 4
Sevilla's woeful recent form saw the dismissal of manager Manolo Jimenez last week. Antonio Alvarez is in temporary charge until the end of the season after Luis Aragones turned the job down. They still have a good chance to turn things around and get the fourth Champions League spot, and by rights they shouldn't have a problem against a poor Tenerife side.
Sunday 4 April
11.30 ADO Den Haag v Ajax, Dutch Eredivisie, ESPN
A run of nine wins has allowed Ajax to eat away at Twente's lead at the top, though with four points still to make up and just five games to go they may have left it too late. ADO are thick in the mire and a repeat of last season's draw here would be very welcome (and pretty miraculous). Ajax's scoring ability is phenomenal - prolific Uruguayan front man Luis Suarez's 29 league goals is one more than the whole of the ADO squad have managed
13.15 Hibernian v Celtic, SPL, Sky Sports 3/HD3
Will the top four change between now and the end of the season? Unlikely.
14.00 Cagliari v AC Milan, Serie A, ESPN/ESPN HD
It seems every time Inter open a door, Milan slam it in their own faces. They should get back on to winning ways here against a Cagliari side that is in freefall having gone seven games without a win.
15.30 Kilmarnock v Aberdeen, SPL, Sky Sports 3/HD3
Aberdeen still carry a faint hope of ending the the season in the big-boy half of the table. Kilmarnock will want to put an awful March behind them and concentrate on staying up.
16.00 Everton v West Ham, Premier League, Sky Sports 1/HD1
Is there a way out for West Ham? Their remaining fixtures and their worsening form make decidedly grim reading.
16.30 Hamburg v Hannover, Bundesliga, ESPN/ESPN HD
I don't want to see Hannover go down, given the season they've had. Sadly it looks very likely. Hamburg are on an awful run themselves and will see this as an opportunity to get things back on track - unfortunately it might be too late having dropped out of the Europa League places.
18.00 Racing Santander v Real Madrid, La Liga, Sky Sports 1/HD1
Racing are six points clear of the drop zone but will be looking for a few more just to be safe. Doubt they'll be getting any here though.
20.00 Atletico Madrid v Deportivo La Coruna, La Liga, Sky Sports 1/HD1
Depor have reverted back to their disappointing ways and are rapidly sinking down the table. Atletico are already in the queue for the pedalos.
Monday 5 April
12.30 Yeovil Town v Leeds United, League One, Sky Sports 1/HD1
With Charlton and Millwall putting huge pressure on the second placed side, Leeds have to win here to maintain their promotion push. The play-offs beckon.
17.15 Nottingham Forest v Cardiff City, Championship, BBC2/BBC HD
Cardiff on the telly twice in the same weekend, and playing another team they'll have to face to go up through the play-offs.
19.30 St Johnstone v Dundee United, SPL, ESPN/ESPN HD
St Johnstone's penultimate game before the Scottish Clausura begins. They sit at the top of the bottom half, just two points behind Hearts. This won't be an easy task, but they should be full of confidence after their midweek mauling of Rangers.
19.45 Newcastle United v Sheffield United, Championship, Sky Sports 1/HD1
Newcastle could well be promoted before kick-off if results go there way. As it is, they can secure promotion with a win here if they beat Peterborough on Saturday.