Weekend TV Preview: 1 - 3 May 2010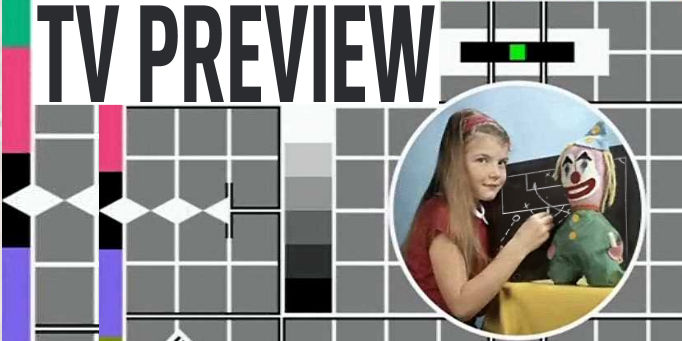 Saturday 1st May
07:00 Vegalta Sendai v Cerezo Osaka , J League, British Eurosport 2
A clash between two J-League mid-tablers to start off with. This one's worth getting up early for, if only in the hope of hearing
'Take Me Home, Country Roads'
– Vegalta's theme song as belted out by their fans before every home game. Honestly, this stuff just writes itself sometimes.
12:30 Hibernian v Hearts, SPL, ESPN/ESPN HD
The laughably titled 'Championship Group' has opened with both these teams losing both of their opening two games. A win for Hibs in this Edinburgh Derby, however, will keep their hopes of a Europa League place well and truly alive.
12:45 Birmingham City v Burnley, Premier League, Sky Sports 1/HD1
One of the few remaining chances to see Burnley in those shirts with the special Premier League logo on the sleeve. And to think Burnley were 9th in the table when these two last met in October…
16:30 Bangor City v Port Talbot Town, Welsh Cup Final, S4C
"I took my wife to North Wales last week."
"Bangor?"
"Mind your own business…"
19:45 AC Milan v Fiorentina, Serie A, ESPN/ESPN HD
Who do you believe… Silvio Berlusconi, who says that Leonardo's days as Milan coach are numbered, or vice-president Adriano Galliani, who says this is not the case? Such distractions won't help Milan as they try to nail that last Champions League spot for next season, but Fiorentina look unlikely to take advantage of the situation.
21:00 Villarreal v Barcelona , La Liga, Sky Sports 3 / HD3
It seems the world has now finally reached a consensus on Barca's purchase of Ibrahimovic: it was a bad move. Him aside, Guardiola's team should be a full-strength one (or as near as dammit) as they attempt to step up a gear in their title challenge and derail Villarreal's Champions League aspirations in one fell swoop.
Sunday 2nd May
13:00 Sheffield Wednesday v Crystal Palace, Championship, BBC1/BBC HD
It has come to this. The final day of the Championship season (play-offs notwithstanding) and both these teams are separated by just two points – Wednesday currently one place inside the relegation zone, Palace one place above it. Alan Irvine's side have to win if they're to stay up, and for that reason he'll be playing four men up front (so a Wednesday-supporting friend of mine tells me). Palace, however, will escape the drop if it finishes a draw – not that they'll be playing for one, we suspect. A large capacity crowd will make this a tremendous occasion for all concerned… but spare a thought for
our Terry who's nerves may be torn to shreds
by three o'clock on Sunday afternoon.
13:00 Blackpool v Bristol City, Championship, Sky Sports 2/HD2
Meanwhile at the other end of the table, Blackpool have the chance to reach the promotion play-offs by beating The Robins. A draw will only be good enough if Swansea, one place below Blackpool in the table, lose at home to Doncaster. Could happen…
13:30 NAC Breda v FC Twente, Eredivisie, ESPN/ESPN HD
A last-minute switch by ESPN to focus on the game that could see Steve McLaren elevated to sainthood by a large section of the Dutch football fraternity. His FC Twente side must beat NAC to win the Eredivisie title – a draw could let in Ajax if they themselves beat NEC Nijmegen. So many permutations to tell you about here, so
check out the table
, sit back and watch the drama unfold. Go Schteve!
13:30 Liverpool v Chelsea, Premier League, Sky Sports 1/HD1/3D
If the Championship or Eredivisie isn't your bag, the Premier League will be where it's at on TV this Sunday. A win for Chelsea at Anfield will mean they can go into their last match at Wigan knowing a draw will be good enough to win back the title. But wait a minute – Chelsea have only won three of their last ten games at Anfield. Crikey… isn't it exciting?
16:00 Sunderland v Man Utd, Premier League, Sky Sports 1/HD1
Not that this game will be, by all accounts. The last time Sunderland beat Man United in the league Wayne Rooney was only eleven years old. Still, at least it keeps the title race on a rolling boil until next week…
19:45 Lazio v Inter Milan, Serie A, ESPN/ESPN HD
Was it such a crime that Inter adopted the ultra-defensive approach in order to beat Barcelona? Methinks not. Inter used their technical and tactical superiority to its greatest effect, and if they can't show such dominance against lowly Lazio then frankly we've all been duped.
19:00 Real Madrid v Osasuna (Second Half), La Liga, Sky Sports 1/HD1
If you haven't placed your bet on Real to win the league, now might be a good time to do so. They're just a point behind Barca with four games to go and their run-in suggests a points tally better than their rivals is quite likely come the end of the season. You heard it here first (possibly.)
20:00 Athletic Bilbao v Real Mallorca, La Liga, Sky Sports 1/HD1
On paper, an anti-climactic way to bring your weekend to a close, but in reality these are two sides that play good football and are hoping to play in Europe next season. Expect an above-average match at
La Catedral
.
Monday 3 May
13.30 Wigan Athletic v Hull City, Premier League, ESPN/ESPN HD
Wigan get to laugh down their sleeves having escaped relegation against a team that needs to win 17-0 to have a chance of staying up.
15.00 Arsenal v Everton Women's FA Cup Final, Sky Sports 2
Arsenal go for their fifth consecutive cup win - this is their 11th final, they haven't lost one yet.
17.00 Blackburn Rovers v Arsenal, Premier League, ESPN/ESPN HD
Dead rubber of interest to fans alone.