Weekend TV Preview: 16 - 18 April 2010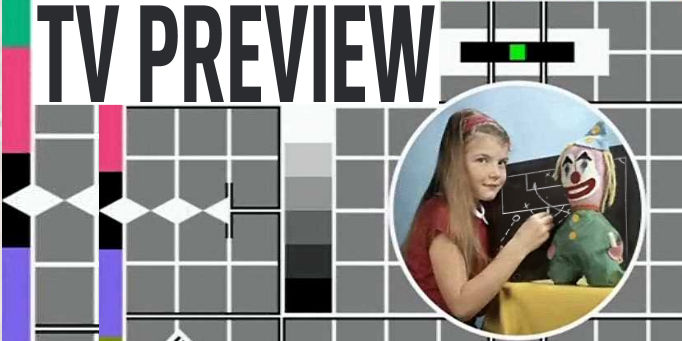 Friday 16
th
April
19:45 Huddersfield Town v
Millwall
, League One, Sky Sports 1/
HD
1
The penultimate weekend of the League 1 season commences with what promises to be a bruising encounter between two teams occupying the play-off spots.
Millwall
can overhaul Leeds with a win - and if the "white gods" trip up against struggling
Gillingham
. Huddersfield need the three points in order to kick the hands away from
Colchester
who are hanging on the edge of the play-off zone.
19:45 Inter Milan v
Juventus
,
Serie
A, ESPN
Kicking off a weekend of cracking derby action with the
Derby
D'Italia
at the San
Siro
. Inter have, perhaps, taken their eyes of the
Scudetto
while they focus on Champions League affairs.
Juve
are sitting on that final European spot and nervously eyeing
Napoli
who are hovering over them at an uncomfortably close distance waiting for them to stand up. Always excellent value, this fixture. One of the great fixtures of world football.
Saturday 17
th
April
06:00
Gamba
Osaka v
Shimizu
S Pulse, J.League Football, British
Eurosport
2
Shimizu
are out of the blocks in the fledgling J League season. Although
Gamba
are near the bottom of the table, they have only lost once so far.
12:15 Celtic v Hibernian, Scottish Premier League, Sky Sports 3/
HD
3
Part one of Glasgow v Edinburgh in the Scottish "
Clausura
". Despite Celtic's win against
Motherwell
during the week, the gloom of their
debagging
at the hands of Ross County will probably not have lifted.
Hibs
have Euro plans and must fancy their chances.
12:45 Manchester City v Manchester United,
Barclays
Premier League, Sky Sports 1/
HD
1
Will Rooney be back? If so, can he work his
mojo
against a City team oozing goals and hell bent on a Champions League spot and revenge for the extraordinary defeat at Old
Trafford
earlier this season? I think he can. What do you think?
17:30
Tottenham
Hotspur
v Chelsea,
Barclays
Premier League, ESPN/
HD
As I write this,
Tottenham
are 2-0 up against Arsenal so will, no doubt, be desperate to make amends for their 3-2 defeat to their hated rivals on Wednesday/back in the race for fourth and well placed to take advantage of City's slip-up earlier today against United. Don't you just love this time of the season?
19:00
Espanyol
v Barcelona, La
Liga
, Sky Sports 3/
HD
3
Another derby, this time in Barcelona.
Espanyol
have had a consolidation season and shouldn't trouble the champions much.
21:00 Villarreal v
Atletico
Madrid, La
Liga
, Sky Sports 3/
HD
3
And we say goodbye to Saturday with a mid-table, ho-hum match of little interest - to me at least.
Sunday 18
th
April
12:30 Rangers v Hearts, Scottish Premier League, Sky Sports 3/
HD
3
Glasgow v Edinburgh. Again, as I write this, Rangers are being held at Dundee
Utd
. However, a home game against mid-table Hearts should be a different proposition as Walther Smith's team coast serenely to the Championship.
13:30
Wigan
Athletic v Arsenal,
Barclays
Premier League, Sky Sports 1/
HD
1
It's getting pretty close to the end of the match now so it looks like The Gunners' faint title hopes are over.
Wigan
will be praying that their opponents will be so down about their defeat that they'll just capitulate. Fat chance!
14:00
Sampdoria
v AC Milan,
Serie
A, ESPN
There may only be two places between these teams but there is a ten point gap. However, both teams have to go for the win. Milan can still win the league and
Sampdoria
are after a Champions League spot.
16:00 Portsmouth v Aston Villa,
Barclays
Premier League, Sky Sports 1/
HD
1
Portsmouth are down and Villa are out of puff. Not much to see, perhaps, but may be interesting to see if Martin O'Neill explodes should the ref give Pompey and innocuous penalty early in the game.
16:30
Eintracht
Frankfurt v Hertha
BSC
, Bundesliga, ESPN
So I've come to the conclusion that hardly anyone watches football on TV on Sunday in Germany. This explains why the top fixture of the weekend in on at 5:15 on Saturday and that the late afternoon Sunday fixture is, well, this one.
18:00 Athletic Bilbao v
Zaragoza
, La
Liga
, Sky Sports 1/
HD
1 (19:00-20:00 Second half)
Does Jermaine Pennant still play for
Zaragoza
?
19:45
Lazio
v AS Roma,
Serie
A, ESPN
Tasty fixture to wipe away the Back to Work Blues. Roma are top and
Lazio
are on a terrific run that could see them escape relegation. Passion, drama, great football and
Ranieri
. Who are you to resist.
20:00 Real Madrid v Valencia, La
Liga
, Sky Sports 1/
HD
1
Yeah, whatever.