Jeu du Jour Week 31: Lyon and Marseille tighten the screw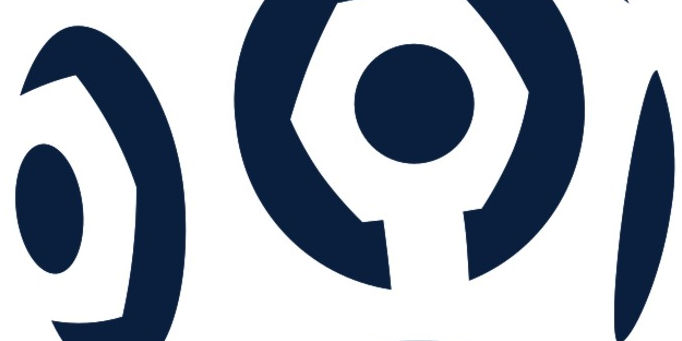 As if to prove it's still anyone's title for the taking,
Lyon
stepped up to the plate last weekend to take temporary charge of Ligue 1, swiftly followed by
Marseille
on Wednesday night.
As reported by us for some time now,
Bordeaux
have been hanging onto top spot by their very fingertips, but over the last few weeks the chasing pack have been prizing off those fingers one by one to the point where this week Bordeaux fell to fifth, and it was their two biggest rivals that took full advantage.
Bordeaux crashed to a third successive defeat last Saturday, losing 3-1 at home to
Nancy
. While the latter have proven themselves more than capable of getting one over on their opponents in recent years, their own credentials as title Dark Horses haven't this season been to the fore. For all that though, Nancy did show Bordeaux how to dominate the game and take all three points, causing some to suggest Laurent Blanc's men were getting too distracted by their commitments outside of the league.
With one eye on the second leg of their Champions League quarter final against Lyon, Bordeaux got off to a bad start against ASNL but Fernando Cavenaghi was at least quick to equalise Youssef Hadji's 18th minute goal. Come the second half, however, Issiar Dia proved the difference between the two sides, his 80-yard run and shot easily good enough to win this or any other game.
With
Les Girondins
out of the way, it was Lyon who took over at the top of the table with a 2-1 win at Rennes. Asamoah Gyan gave the home side the lead with his 13th goal of the season, but that only served to wake up Lyon who struck back with two goals – one from Michel Bastos, the other from Lisandro Lopez who also took his tally to 13.
Montpellier
's goalless draw at
Monaco
kept them in the top three but they'll be worried to have picked up only one win now in their last five.
Auxerre
also drew, their 1-1 at home to
PSG
helping them take fourth, but it was Marseille who set the wheels in motion to make the most notable progress this weekend. Their 1-0 win at home to
Lens
on Sunday was not easily earned – they had Brandao sent off a quarter of an hour before the end – but it went half-way towards sending Marseille to the top of the table a few days later.
Playing one of their two games in hand, Didier Deschamps' men faced
Sochaux
on Wednesday night and quickly had all three points sewn up. Within half an hour, Gabriel Heinze and Hatem Ben Arfa had put Marseille 2-0 in front and with Bakary Koné adding a third in injury time,
L'OM
were home, hosed and on top of the table.
So Bordeaux are remarkably down to fifth, but with just three points covering the top five it should be noted that the reigning champions have two games in hand. Laurent Blanc can only hope they can make them count in the light of some abject recent form that's seen Bordeaux pick up only 7 points from the last 18 available.
At the other end of the table, the gap between the bottom three and
Saint Etienne
was extended to eight points and at a stroke virtually condemned those in the relegation zone to... well, relegation.
There was a big six-pointer last Saturday when
Les Verts
hosted
Le Mans
at the Stade Geoffrey-Guichard, and it was the home side that ran out 2-0 winners to condemn Le Mans to a fourth straight defeat. Arnaud Cormier's side still have a game in hand, but if they were to win that in somewhat unlikely circumstances, they'd only leapfrog
Boulogne
on goal difference to go 18th – still well short of Saint Etienne just outside the relegation zone.
Elsewhere at
le pied
, Boulogne did well to scrap out a 1-1 draw against
Toulouse
last week to go three points clear of Le Mans, while bottom team
Grenoble
were unable to notch up a fourth win of the season as they crashed 1-2 at home to
Lorient
.
Lorient are the second best team on current form (if you take the last six games of all teams into consideration) but it's only good enough to get them up to eighth in the table – not good enough for a Europa League place. With them on 49 points are Rennes in 7th, another team that's shown glimpses of quality (albeit not enough), then laid before you are a scattered trail of broken teams who have, how can we put it, had a season of consolidation.
Chief among them are Monaco who notched up a fourth straight draw last weekend against Montpellier,
Valenciennes
(1-0 winners over
Lille
), Nancy and PSG. Further down, if it weren't for the particularly poor bottom three, we might have seen teams like Sochaux,
Nice
and
Lens
in danger. As it is, they can coast through to the end of the season knowing there's more chance of hell freezing over than being dragged into a dogfight at the bottom.
The final word this week goes to Lyon who, despite losing the second leg 1-0, won a place in the last four of this season's Champions League by beating Bordeaux 3-2 on aggregate. They'll now face Bayern Munich – conquerors of Man United – in the semis for a chance to be trodden into a pulp by Barcelona in the Final. Probably. Anyway, well done to Lyon for dramatically salvaging something from what's been a poor season by their standards. Whoever wrote them off as one of Europe's better teams – actually, make that
France's
better teams – can seek solace in the large portion of humble pie that's waiting to be eaten by them.
That's all for now – until next week's Jeu Du Jour, it's à bientôt...
Full results and standings available
here