Weekend TV Preview: 23 - 25 April 2010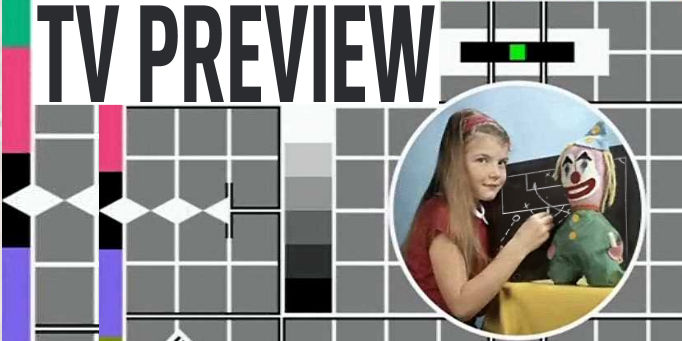 Friday 23 April
19.30 VFL Bochum v VFB Stuttgart, Bundesliga, ESPN/ESPN HD
Bochum sit with Nurnberg just above the bottom three on goal difference alone. Stuttgart have won five on the spin and are closing down fast on the European spots - a Champions League place is still possible but with just three games to go, unlikely.
Saturday 24 April
12.00 St Johnstone v Aberdeen, SPL, ESPN/ESPN HD
Dead rubber from the SPL post-season. St Mirren v Kilmarnock was the game to cover here.
12.45 Man Utd v Tottenham Hotspur, Premier League, Sky Sports 1/HD1
Spurs have beaten Arsenal and Chelsea so why not lay this old record to bed too? This would be a bigger achievement than both of those results for them.
17.00 Barcelona v Xerez, La Liga, Sky Sports 3/HD3
Another 5 (CINCO) Lager Liga matches this weekend - better get in some extra San Miguel. Barcelona's draw in their local derby last week gave Real a glimmer of hope, but anything less than a comfortable win here would be a real shock.
17.30 Arsenal v Man City, Premier League, ESPN/ESPN HD
Probably the sort of fixture Arsenal need to fire themselves up instead of just relaxing and settling for third. Do yourself a favour and avoid the yawn-inspiring argle-bargle that will surround this fixture.
19.00 Real Zaragoza v Real Madrid, La Liga, Sky Sports 3/HD3
Still a bit of a way to go in Spain. Madrid are still playing catch up and will need maximum points - something they haven't achieved on their last three visits here. Zaragoza are being sucked slowly back into the relegation mire.
19.45 Palermo v AC Milan, Serie A, ESPN/ESPN HD
Two poor results have seen Milan's unlikely title hopes fizzle away. Palermo are still in the hunt for the fourth Champions League spot and with current occupiers Sampdoria away to league leaders Roma tomorrow, this could be the best opportunity to snatch it back. It's all very exciting.
21.00 Valencia v Deportivo La Coruna, La Liga, Sky Sports 3/HD3
The wheels fell off Depor's season so long ago that young people don't even remember that it ever had any. Valencia should just about manage to see the season out and hold on to third spot.
Sunday 25 April
12.00 Aston Villa v Birmingham City, Premier League, Sky Sports 1/HD1
Not as much knockabout fun as this fixture used to be and with the season winding down, little but local pride on offer too. For Villa, there's a number of players in a tricky situation: they still want to impress Fabio but they don't want to knacker themselves in the process.
12.15 Dundee United v Celtic, SPL, Sky Sports 3/HD3
Champions League football is still not an impossible dream for United. Beating Celtic would leave them four points behind with three games to go. They probably won't make that up but it's enough to give the game an edge, especially with Celtic knowing that anything less than a win gives the title to Rangers...
14.30 Hibernian v Rangers SPL, Sky Sports 3/HD3
... which means this could be a title-winning party for Rangers or the match that seals it. A win here is good enough no matter what Celtic do.
16.00 Chelsea v Stoke City, Premier League, Sky Sports 1/HD1/3D
I watched my first 3D match last week - the Manchester derby. In the bar I was watching you could see the 3D coverage next to the regular coverage, and it was interesting to compare the difference. The main camera for the 3D is much closer to pitch level than the usual position and you get a different commentary team. The 3D is noticeable but not exactly spectacular - until that is, you go pitchside and a corner flag or official moves across the shot - WOAH! By watching it, Sky have probably fed me a load of subliminal messages to vote Tory. Well you can't argue with them YouGov polls, can you.
16.30 SC Freiburg v VFL Wolfsburg, Bundesliga, ESPN/ESPN HD
Freiburg's win against Nurnberg last week has given them real hope of escaping the drop - a similar result against a Wolves team in their flip-flops could see them leave the bottom three.
19.00 Atletico Madrid v Tenerife, La Liga, Sky Sports 1/HD1 (2nd Half Only)
Things looked grim for Tenerife a couple of weeks back but two consecutive wins have given them a shot at a second season in the top flight. Despite a run of poor results in the league and the distraction of the Europa League, Atletico are tough to beat at home - though if they want to qualify for Europe it'll have to be in the Copa del Rey, which they'll contest with Sevilla next month.
19.45 AS Roma v Sampdoria, Serie A, ESPN/ESPN HD
Table leaders versus the current holders of the fourth Champs League spot. Roma's run in is tougher than Inter's and they will need a win here against a strong, in-form Samp side. You can't see Inter not taking maximum points from the last four games, but hey, it is
ora di fondo stridulo
so anything could happen.
20.00 Getafe v Sevilla, La Liga, Sky Sports 1/HD1
The race for fourth is between Sevilla and Mallorca, with the islanders holding the spot by one point. Getafe still have a good chance of getting a Europa spot.