Midweek TV Preview: 19 - 22 April 2010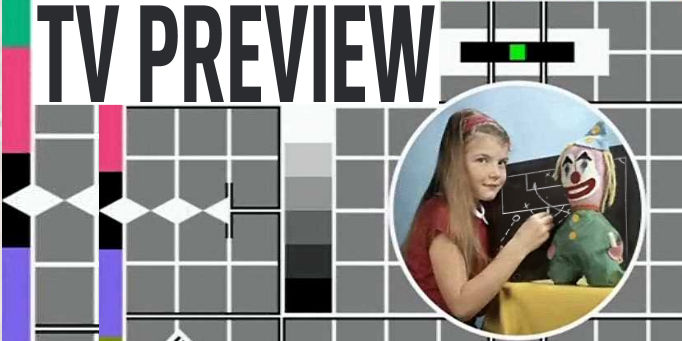 Monday 19th April
19:45 Plymouth Argyle v Newcastle United, Championship, Sky Sports 1/HD1
With promotion back to the
Premier League
already sown up, Newcastle can claim the Championship title outright with at least a point against The Pilgrims in this match. Sadly Chris Hughton's side can no longer beat Reading's record 106-point total from the 2005-06 season, but they can still notch up 104 if they win their three remaining games which will certainly be a great achievement in its own right. Plymouth, meanwhile, are realistically looking at winning all their three remaining games just to stay up. Not sure whether to commiserate with you now or later, to be honest...
20:00 Liverpool v West Ham, Premier League, ESPN/ESPN HD
Both teams are without key players for this one. Liverpool's Fernando Torres has had surgery on his knee and will be absent for the rest of the season while West Ham have to do without Scott Parker who yet again is suspended. Strangely enough
The Hammers
have a fair chance of picking up three points at Anfield - so long as they can maintain the spirited approach they've offered up in their last couple of games. Wouldn't bank on it though.
Tuesday 20th April
19:45 Queen of the South v Ross County, Scottish First Division, BBC ALBA
Fourth v fifth in the Scottish First. Both teams have lost just one game in their last seven in the league and a win for either will see them rise to third in the table.
Warning: Not for the feint-hearted or non-Gaelic speakers, or both depending on your outlook.
19:45 Inter Milan v Barcelona, Champions League Semi Final 1st Leg, Sky Sports 2/HD2
Former Barca starlet Samuel Eto'o has gone on record as saying his old team are beatable in this tie, and heaven knows the distinctly average Espanyol came close to proving it on Sunday in La Liga. Inter got a morale-boosting 2-0 win over Juventus on Friday, so perhaps Jose Mourinho will fancy his chances of getting an honourable first leg win here.
Wednesday 21st April
17:00 Udinese v Roma, Coppa Italia Semi Final 2nd Leg, ESPN/ESPN HD
Roma are already two goals up from the first leg so an way goal in this match (presuming the Away Goals Rule counts in the Coppa Italia) would kill off any Final ambitions plucky Udinese might have. The
Bianconeri
did beat Milan 1-0 in the previous round, but on paper at least this looks like one-way traffic for the Claudio Ranieri juggernaut.
19:45 Bayern Munich v Lyon, Champions League Semi Final 1st Leg, ITV1/ITV HD
What better way to keep your treble-winning hopes alive than by beating Hanover 7-0 at the weekend? Bayern were
on blistering form on Saturday
with Robben getting a hat-trick and Olic and Muller getting two each. Lyon, conversely, became the first team since March 21st to not beat Bordeaux in the league. Given Bordeaux's recent cataclysmic implosion, they should hang their heads in shame.
Thursday 22nd April
20:05 Atletico Madrid v Liverpool, UEFA Europa League Semi Final 1st Leg, Five
As mentioned earlier, Fernando Torres will not be facing his old side having just gone under the knife. That said, it's debatable whether
any
of the Liverpool players will be travelling to Spain given the ubiquitous threat of volcanic ash affecting air travel. Don't be surprised if this gets replaced in the schedules with an episode of 'Cowboy Builders' or some such nonsense.
20:05 SV Hamburg v Fulham, UEFA Europa League Semi Final 1st Leg, ESPN/ESPN HD
Likewise, Fulham may be heading over to the continent on the Eurostar even as we speak in order to ensure their participation in this intriguing semi-
finaarl
.