Labour On The Offensive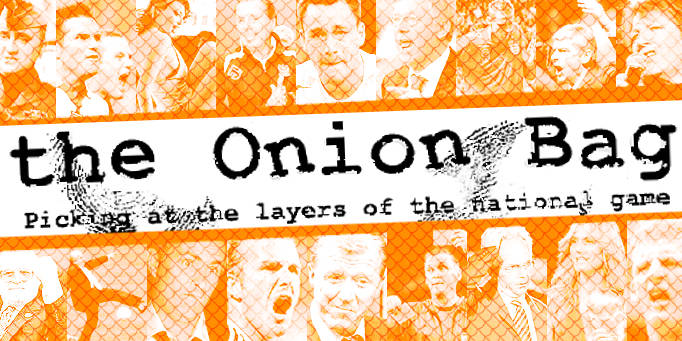 Porn duo speak Brown's mind
The Labour Party today unveiled the first poster of its new election campaign designed and co-ordinated by David Gold and David Sullivan.
The poster shows a red rose - the Labour logo - and the slogan "We're shit and we know we are" in big, bold letters. Underneath it in smaller letters is the phrase "No-one should delude themselves that we are fit to run this country."
'Dire'
Labour party officials hope the bluntness of the message will strike a chord with potential voters across the UK who have no need to be reminded about the dire state this country's been in for the last few years.
Over the coming weeks, further posters will appear on high street advertising hoardings featuring slogans such as "We're as angry and upset as you are" and "We've only got a few very talented people in our team." The final poster to be shown before the May 6 election will say "Armageddon: It's our contingency plan."
'Slated'
The appointment of Gold and Sullivan as Labour's advertising executives follows on from their high-profile and some would say 'mouthy' takeover of West Ham United football club. Since joining the East London club, the form of the team has dipped notably, especially after the dubious pair saw fit to slate every player in the squad over a period of several months.
Prime Minister Gordon Brown recently had his fingers burnt when launching a poster campaign based around 'Ashes to Ashes' character Gene Hunt that resulted in the Conservatives twisting the imagery in their favour. A spokesman for the Prime Minister said he was now seeking to repair the damage done by recruiting international pornography peddlers Gold and Sullivan.
Retaliation
In a retaliatory measure, David Cameron has announced he will shortly be launching a new campaign for the Conservative party using slogans such as "Zola isn't working" and "West Ham can't go on like this. We'll cut the squad size by 70%" as their way of infuriating Labour still further.