Weekend TV Preview: 9 - 11 April 2010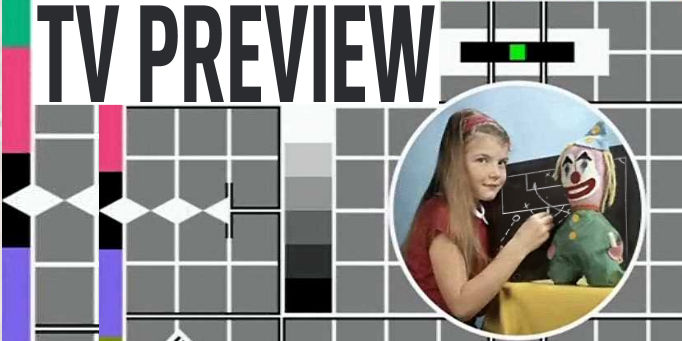 Friday 9th April
19:30 Borussia Monchengladbach v Eintracht Frankfurt, Bundesliga, ESPN/ESPN HD
Having beaten Bayern Munich and Bayer Leverkusen in their last three league games, Eintracht should fear nothing from the bumbling, stumbling Borussia. A win here could see them get tantalising close to a Europa League place.
Saturday 10th April
12:15 Celtic v Ross County, Scottish Cup Semi Final, Sky Sports 1/HD1
Neil Lennon's really showing the doubters who should be in charge of Celtic now Tony 'Melton' Mowbray's packed his things and left. Sadly it's all too late to salvage anything other than a bit of pride this season, but next season could be pretty interesting if the board decide to give Lennon the gig on a permanent basis.
17:00 Aston Villa v Chelsea, FA Cup Semi Final, ITV1/ITV HD
And so to the first half of the Wembley Weekender where Chelsea are highly unlikely to repeat their 7-1 thrashing of Villa a fortnight ago. That said, they are in great form and likely to win again, especially if they leave Drogba on the bench (as the statisticians would have you believe).
20:00 Fiorentina v Inter Milan, Serie A, ESPN/ESPN HD
Having sent CSKA Moscow packing in the Champions League, Inter get back to the small business of keeping their treble hopes alive. Inter beat Fiorentina 1-0 in the first leg of their Coppa Italia semi-final back in February and the second leg comes just three days after this league meeting on Tuesday. Any jokes about semis and both legs being spread so far apart can be sent to the usual address.
21:00 Real Madrid v Barcelona, La Liga, Sky Sports 1/HD1
Bad news for Real: Barca are playing Lionel Messi as goalkeeper, left back, right back, centre back, midfield and up front for this match. Real might as well go home while they've got the chance.
Sunday 11th April
12:15 St Johnstone v Aberdeen, SPL, ESPN/ESPN HD
Two teams with seemingly little to play for and few wins to cheer about of late. A feintly depressing whiff of gloom looks set to drift over McDiarmid Park this lunchtime.
13:15 Bangor City v Prestatyn Town, Welsh Cup Semi Final, S4C
Prestatyn's quarter-final against Rhyl ended 4-4 and had to eventually be settled on penalties. No such worries for the much more in form Bangor who defeated Llanelli 2-0. We're going for a home win on this one.
13:30 Blackburn Rovers v Man Utd, Premier League, Sky Sports 1/HD1
A must-win for Man United if they're to capture the Premier League title. Probably no Rooney for the trip to Ewood, but Fergie's men will no doubt bounce back from their Euro exit to Bayern all the same as if to prove a point to anybody who can be bothered to listen.
14:30 VFL Bochum v SV Hamburg, Bundesliga, ESPN/ESPN HD
Sixth-placed Hamburg aren't in the best of form at the moment, but they should be capable of getting three points from a Bochum side that's won only one of their last eleven games.
16:00 Man City v Birmingham City, Premier League, Sky Sports 1/HD1
Birmingham have looked to tighten up their defence recently after a couple of away defeats. Today's trip to Man City will show how good they now are at the back as Mancini's men look to nail that elusive fourth spot.
16:00 Tottenham Hotspur v Portsmouth, FA Cup Semi Final, ITV1/ITV HD
Harry Redknapp will put sentimentality to one side as he tries to get his current team into the Final at the expense of his former one. With Pompey down to their bare bones squad-wise, this may sadly be where their brave Cup campaign comes to an end.
16:30 FC Nuremburg v VFL Wolfsburg, Bundesliga, ESPN/ESPN HD
Wolfsburg have only won one of their last twelve meetings with Nuremburg spanning the last eight years. Quite whether than can make that two will depend to a fair extent on their reaction to losing to Fulham in the Europa League.
19:45 Sampdoria v Genoa, Serie A, ESPN/ESPN HD
The 86th Lighthouse Derby Sees Samp looking to make fourth place their own in order to sneak into next season's Champions League via the play-offs. Genoa are never ones to roll over and have their bellies tickled, however, so Luigi Del Neri will be taking nothing for granted in this one.
19:00 Espanyol v Atletico Madrid (2nd Half only), La Liga, Sky Sports 1/HD1
Espanyol have drawn their last three games and only have one goal to show from all of them. Time, then, to get things back on track by taking three points off their rivals from the capital.
20:00 Real Mallorca v Valencia, La Liga, Sky Sports 1/HD1
Fourth v Third, and a chance for Mallorca to extend the lead over their opponents to eleven points. Such an achievement would be fitting towards the end of an excellent season for the islanders.