World Cup TV Preview: 11 - 13 June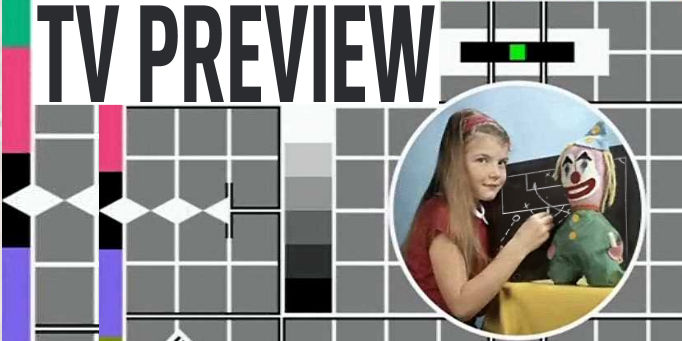 Friday 11th June


15:00 South Africa v Mexico, FIFA World Cup Group A, ITV1/HD
Hallo everyone and welcome back to the famous
Some People Are On The Pitch TV Previews
. Well, here it is - the World Cup. At bloody last! Kicking off proceedings are the hosts who need every ounce of support behind them from their adoring public. ITV are your hosts for this tournament opener as we prepare ourselves for that constant droning buzzing noise that will become synonymous with South Africa 2010. At first, you'll find the din irritating but give it time and soon you'll get used to Clive Tyldesley. Boom boom!
19:30 Uruguay v France, FIFA World Cup Group A, BBC1/HD
Auntie Beeb kicks off her coverage with the grandfather of the World Cup, Uruguay. The two times world champions just scraped into the Finals in a play-off and outside Montevideo, little is expected of them. However, in Diego Forlan they have one of La Liga's finest (assuming he is fit to play) and will be tough hombres. France, as we all would have read in the tabloids, are ball-handling, surrender eating cheese monkeys with a comical manager and a divided squad. That's as maybe but it's not going to stop them from winning the group.
Saturday 12th June
12:30 South Korea v Greece, FIFA World Cup Group B, ITV1/HD
An intriguing if not uber-glamorous encounter between two teams with their eyes on second spot. It's maybe a cliche but there are no easy games in this group and no obvious runner-up to Argentina. In our
Sound of Football World Cup Preview Podcast
we predicted that Greece would finish second and I fancy
Bundesbag
favorite 'Fanis Geikas to shock the world of football with a brace.
15:00 Argentina v Nigeria, FIFA World Cup Group B, BBC1/HD
The west Africans will have a lot of support for in South Africa and they may well need it. Argentina may have more question marks around them than the Riddler's wardrobe but few are expecting them to make a hash of the group stage. The big question for us outsiders is 'will he play Higuain or Milito'?
19:30 England v USA, FIFA World Cup Group C, ITV1/HD
If England lose this game I can see them salvaging the group with wins against Algeria and Slovenia. If USA lose I can see them dropping points against Slovenia before facing Algeria in a fight for their lives. In my book there's more pressure on the States. Not that that will stop me from drinking large amounts of alchohol while watching the game through a pillow.
Sunday 13th June
12:30 Algeria v Slovenia, FIFA World Cup Group C, BBC1/HD
These lunchtime slots seem to be reserved for the more defensive minded fixtures don't they? Algeria are bus-parkers while Slovenia have only a little more about them. A second half Milivoje Novakovic goal could be enough to settle this one.
15:00 Serbia v Ghana, FIFA World Cup Group D, ITV1/HD
Here we go then - our first chance to see Serbia's Milos Krasic in full flight. If all goes according to plan the CSKA Mocow player will be hot-footing it to Spain after a successful World Cup. Ghana are shorn of Essien and are relying on the young squad that got them to the Africa Cup Of Nations Final earlier in the year.
19:30 Germany v Australia, FIFA World Cup Group D, ITV1/HD
Much like the arrival of Krasic on the world stage, Bundesliga fans can't wait to see what Germany's Mesut Osil can do. We'll get a better indication of whether the Bremen midfielder has the stuff to reach the top after he pits his skill against a resilient, if creaky, Australia side.
denotes match to be covered by The Sound of Football Podcast.