World Cup TV Preview: 21 - 23 June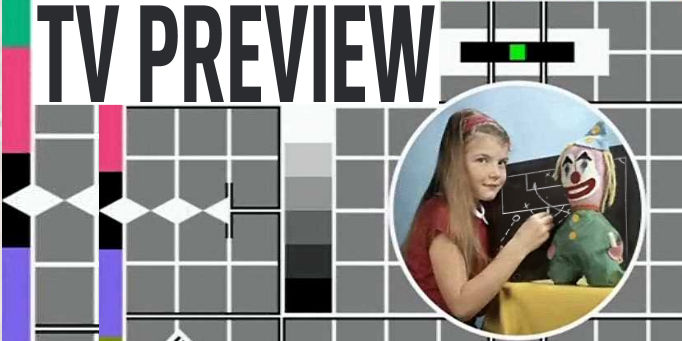 Monday 21st June
12:30 Portugal v North Korea, FIFA World Cup Group G, BBC1/BBC HD
44 years on and the acheivements of Pak Doo-Ik rightly remain undiminished. The question is, can they do it again? A repeat of their performance against the Brazilians suggests they can, even if it means they have to park the battleship again. Sorry - 'bus'.
15:00 Chile v Switzerland, FIFA World Cup Group H, BBC1/BBC HD
Well who'd have thought this would be a key fixture in the group? Both teams won their opening matches, the Swiss doing so by getting their first ever win over Spain last week while Chile played some good football in beating Honduras. Should be a fascinating contrast in football styles.
19:30 Spain v Honduras, FIFA World Cup Group H, ITV1/ITV HD
Meanwhile at the bottom of the group (WTF?) Del Bosque's men will be looking to bounce back by handing out a sound thrashing to the minnows from CONCACAF. Then again, the way this World Cup's panning out for the big European nations, we wouldn't bet on it.
Tuesday 22nd June
15:00 France v South Africa, FIFA World Cup Group A, ITV1/ITV HD
We know the French are always going on strike, but this is ridiculous... A lack of admiration for the coach is one thing, but surely Ribery & Co. have to do their best for the sake of their country and fans? What do the hosts care - this could be a great chance for them to grab three points and potentially go through...
15:00 Mexico v Uruguay, FIFA World Cup Group A, ITV4
...although a draw here will stop any such ambitions on the part of the South Africans. It'll be a shame for the competition if it is, but sadly these two have just shaded it in terms of quality football where Group A's concerned.
19:30 Greece v Argentina, FIFA World Cup Group B, BBC1/BBC HD
Full credit to Greece. Everyone thought they were reverting to type after going 1-0 down to Nigeria in their second match, but with the aid of Sani Kaita's sending off they managed to come out of it with all three points in the bag. The best they can hope for in this match, however, is a repeat performance of Maradona's eyeball-popping goal celebration against the Greeks in World Cup '94. Come on Diego - do it one more time for us, just for old time's sake...
19:30 Nigeria v South Korea, FIFA World Cup Group B, BBC3
A draw might be just about good enough for the South Koreans, but they'll be taking nothing for granted. They'll be playing for the win, as will Nigeria who could (technically) make the knockout stages as long as they can win this one by a big margin. Unlikely in all probability given the Korean's impressive organisation and tenaciousness.
Wednesday 23rd June
15:00 Slovenia v England, FIFA World Cup Group C, BBC1/BBC HD
Once again an England World Cup campaign dissolves into farce and abject disappointment. There are so many issues hanging over Capello and his squad, it's ridiculous. We may never know how a once settled and increasingly impressive team have been reduced to the shambling mess we're now seeing, and as such we reserve the right to expect the worst against a team that, frighteningly, are better than the Algerians. You may wish to think twice about booking the day off work, if you haven't already.
15:00 USA v Algeria, FIFA World Cup Group C, BBC Interactive
By pressing the red button, however, you can escape the tension/misery/frustration*
(*delete as appropriate)
and watch two other countries going through the emotional wringer in an equally important Group C decider.
19:30 Australia v Serbia, FIFA World Cup Group D, ITV4
The Aussies have had a man sent off in both their previous matches so far and will be hoping at the very least to finish this one with all eleven on the pitch. Serbia, meanwhile, are a bit of a mystery having beaten Germany 1-0 and lost by the same score to Ghana. Should be an open game and one that neither side will want to draw. If they do, they could both be on the plane home pronto.
19:30 Ghana v Germany, FIFA World Cup Group D, ITV1/ITV HD
Germany's defeat to Serbia was their first in a World Cup group stage since 1986, and if this turns out to be their second it could unthinkably mean Germany are out of the competition before the knockout phase. They'll be without Miroslav Klose which won't help, so expect a nervy 90 minutes in which the Africans will undoubtedly be giving it their best shot.
denotes a match you may wish to leave work early to see.