World Cup TV Preview: 28 - 29 June 2010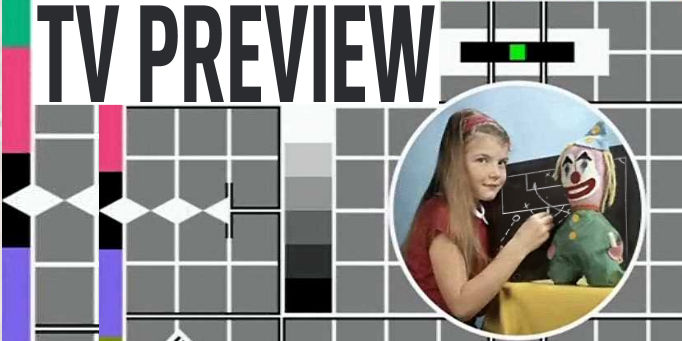 Monday 28th June
15:00 Netherlands v Slovakia, FIFA World Cup Last 16, BBC1/BBCHD
Slovakia were mighty impressive in dumping Italy out of the competition so conclusively last Thursday, but that aside, one has to wonder whether they're really that good *all* the time. A 1-1 draw against New Zealand and a 2-0 defeat against the Paraguayans suggests they were a little lucky to finish top, but this Second Round match against a decent Dutch side will be a true test of the Slovakians real quality. And the winner of this match will play...
19:30 Brazil v Chile, FIFA World Cup Last 16, ITV1/ITVHD
...the winner of this one in the quarter finals next Friday. A thumb through the history books suggests Chile might run out of luck against the Brazilians but they've been playing exciting, attacking football which might just catch Dunga's men out if they're not 100% focused. For the sake of the Seleção, one can only hope they're more motivated than in the tediumfest against Portugal the other day. The less of that kind of thing we see, the better.
Tuesday 29th June
15:00 Paraguay v Japan, FIFA World Cup Last 16, ITV1/ITVHD
On paper, not the most appealing of the Last 16 games but both teams have won the crowd over by playing a brand of football that's rather pleasing on the eye. Japan are transformed from the team that shot itself in the foot against England in a friendly just before the World Cup started while Paraguay are showing why they only finished one point behind Brazil in qualifying. Should your boss be in a benevolent enough mood to let you go home early on Tuesday afternoon, you'll do much worse than to spend the time watching this.
19:30 Spain v Portugal, FIFA World Cup Last 16, BBC1/BBCHD
There's also the added incentive that whoever wins between Japan and Paraguay will play the winners of this match in the last eight. Portugal have it all to prove and won't have convinced anyone with their 7-0 demolition of the North Koreans. This clash of the Iberian heavyweights will, if nothing else, confirm Spain's credentials as potential tournament winners and Portugal's credentials as talented individuals that are ultimately destined to exit at a relatively early stage of the procedings. Unless Ronaldo can contrive to add to his one goal haul so far, that is...
denotes a match you may wish to leave work early to see.
denotes match to be covered by The Sound of Football Podcast.