World Cup TV Preview: 14 - 16 June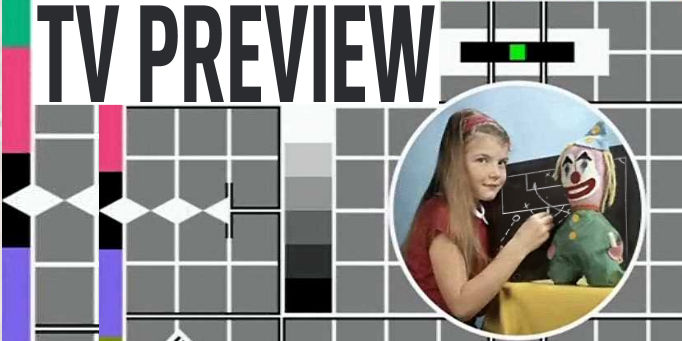 Monday 14th June
12:30 Netherlands v Denmark, FIFA World Cup Group E, ITV1/ITVHD
Out of all the teams categorised as 'favourites', only Germany have impressed thus far, but the Dutch can add their names to the list by beating a tricky Danish side. Bert Van Marwijk will be relieved to welcome Arjen Robben back to something resembling full fitness after a hamstring injury, but he looks set to sit this one out. That means Rafael van der Vaart will get a run-out, while for the Danes, 'Super Klas' Bendtner has a groin injury and will also take his place on the bench. Sorry Graham – that Golden Boot award for the Arsenal striker may have to be put on ice for a while.
15:00 Japan v Cameroon, FIFA World Cup Group E, BBC1 / BBCHD
It'll be interesting to see how the Beeb package this one given that it's very much on the undercard of today's fixtures.
The Indomitable Lions
will look to follow Ghana's lead as the first African team to win a game on their home continent, and given Japan's propensity for scoring own goals, they might just get it. Not only that, but Japan have a problem to overcome in the form of scoring goals at the right end of the pitch, so Cameroon should be good for at least one point if not three from this match.
19:30 Italy v Paraguay, FIFA World Cup Group F, BBC1 / BBCHD
So many injury worries litter the early part of this World Cup, and this game is no exception. For Italy, Andrea Pirlo and Daniele De Rossi have both had calf problems with only the latter looking likely to figure in this match. The Paraguayans have been sweating over key striker Oscar Cardozo's ankle injury and it looks like he'll be absent. Man City fans – expect to see Roque Santa Cruz taking his place alongside Borussia Dortmund's Lucas Barrios.
Tuesday 15th June
12:30 New Zealand v Slovakia, FIFA World Cup Group F, BBC1 / BBCHD
The Slovaks' involvement in major competitions has been rather stop-start over the years, whether as part of the former Czechoslovakia or as a nation in their own right. It's therefore good to welcome them back to the fold and here they'll have a chance to impress against an
All Whites
side that might struggle to contain them.
15:00 Ivory Coast v Portugal, FIFA World Cup Group G, ITV1 / ITVHD
Portugal's qualification for the finals was not entirely convincing and that makes Ivory Coast the ideal opponents to judge how good they really are. Cristiano Ronaldo will have a key role to play for Carlos Queiroz' side (especially as his last competitive goal for Portugal was in Euro 2008), but so too will Didier Drogba for
The Elephants
– presuming he's shaken off his elbow injury, that is. Should be a cracker of a game and one well worth leaving work early for if you get the chance.
19:30 Brazil v North Korea, FIFA World Cup Group G, ITV1 / ITVHD
Before you all say 'one-sided', consider this: Brazil have struggled to beat sides that parked the ubiquitous bus, and if there's one nation that believes defence is the best form of attack, it's North Korea. Just ask any South Korean. That said, Brazil have skill, organisation and discipline in abundance and should, in reality, be no match for the canny East Asians.
Wednesday 16th June
12:30 Honduras v Chile, FIFA World Cup Group H, ITV1 / ITVHD
And so to the battle for second place behind Spain in Group H. These two stalwarts of the 1982 World Cup will be looking to get three points in the bag to gain an early advantage over Switzerland (who play later). Chile would appear to be favourites given their impressive qualification under the stewardship of former Argentinean head coach Marcelo Bielsa. Their team is built on the foundations of the successful Under-20 World Cup squad that finished third in 2007, and their style is quick and wing-based. A dangerous prospect for a Honduran team who, if they can't get their noses in front early, could find themselves quickly overwhelmed.
15:00 Spain v Switzerland FIFA World Cup Group H, BBC1 / BBCHD
Despite winning Euro 2008, some people still doubt Spain's ability to win the World Cup. More fool them, we say. To begin with, Spain face Switzerland having played them 18 times before and won won 15 of them (they drew the other three). Add onto that the fact that Spain have won all their First Round group games in the last two World Cups and it seems this slightly humdrum Swiss side will have got their work cut out.
19:30 South Africa v Uruguay, FIFA World Cup Group A, BBC1 / BBCHD
And back we come full circle with this Group A tie between two sides that will be relatively satisfied with their respective first games. The hosts gave a good account of themselves against Mexico and are undoubtedly buoyed by that vuvuzela-enhanced home support. Uruguay can best be described as 'no frills' although Diego Forlan might have swung their game against the French on a better day. If he can find the target today,
Bafana Bafana
might be in for a slight setback.
denotes match to be covered by The Sound of Football Podcast.denotes match we recommend you leave work early to see. (All times - UK.)