East Of Stratford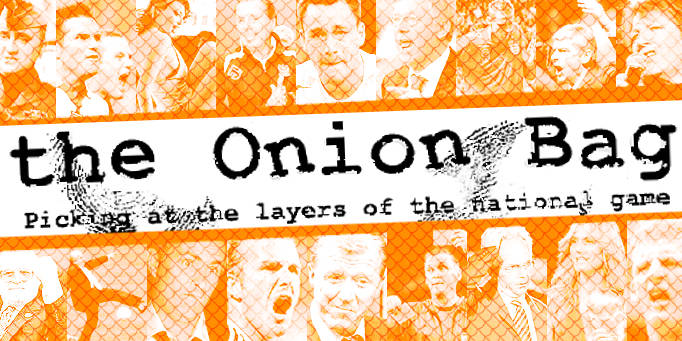 Spurs in shock move to Upton Park
Tottenham Hotspur Football Club have announced they're to relocate from White Hart Lane to Upton Park at the start of the 2014-15 football season. The move comes after West Ham United were successfully chosen as the preferred tenant of the Olympic Stadium in Stratford after the Games in 2012.
Speaking at a hastily arranged press conference at The Boleyn pub in Green Street, Tottenham's Corporate Head of Desperate Gestures, Dean Vilely, said: "Today's announcement is a victory for Tottenham Hotspur and its fans. The new stadium we've spent three years campaigning for is finally ours... well it will be after we've demolished it and built a new one in its place."
Get Coe
Spurs were first made aware of the potential move to Upton Park when West Ham United were taken over by David Beard and David No-Beard in 2009. Their initial proclamation of "this place is a shit-hole � let's get Seb Coe on the blower" saw the start of a vigorous press crusade designed to win over the most ardent Lilywhites fan.
In early 2010, Vilely told reporters: "We intend to install a running track at Upton Park if we move there. Spurs are a Champions League club now, so we need a continental-style stadium that reflects our new-found status as masters of the European game."
A 'little bird' helps out
Six weeks later, Vilely proudly announced that Brazilian football legend Garrincha would be joining the bid team, although it was later found out that the personally signed document confirming his involvement was nothing more than an autographed photo bought on eBay for �12.50. Apart from that, Garrincha had died in 1983 and couldn't possibly have helped Spurs in their efforts to relocate.
Cock-a-Hoop
When in late 2010 it looked like West Ham may not be moving into the Olympic Stadium after all, Vilely sued the East End club for 'gross inertia and a wilful intent on staying put' although this was later thrown out of court.
Tottenham will now move to Upton Park in three years, whereupon the stadium will be renamed Stadio Tottenhamo and have a huge cock emblazoned on its frontage.