Weekend TV Preview: 4 - 6 February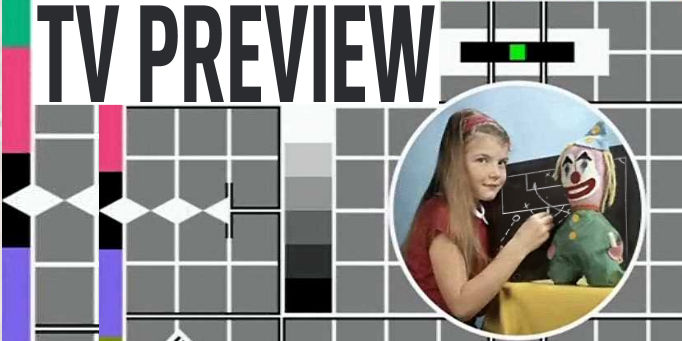 Friday 4 February
19:30 Borussia Dortmund v Schalke, Bundesliga, ESPN/ESPN HD
Schalke have shuffled the pack a fair bit during the transfer window, but not enough (we suspect) to take any more than a point at best from the team leading the Bundesliga by eleven points.
19:45 Reading v QPR, Championship, Sky Sports 1/HD1
A match to decide who are the best hoop-wearers in the Championship. Strangely enough, you might just go for Reading given that they're eighth in the Form Table, four places ahead of QPR. QPR's away form in the league isn't too chipper: their last win away from home was at Coventry on December 28th.
Saturday 5 February
12:45 Hamilton v Dundee Utd, Scottish Cup 5th Round, Sky Sports 1/HD1
Two wins out of 22 all season. Accies fans won't need us to remind them of that statistic, but sadly we already have.
12:45 Stoke City v Sunderland, Premier League, Sky Sports 2/HD2/3D
A match to decide the best red stripe-wearers in the... oh never mind. Stoke hope to see John Carew sticking a few in the net following his recent loan move from Villa while Sunderland hope to give Sulley Muntari his debut at the Britannia Stadium.
15:45 Newtown v The New Saints, Welsh Premier League, S4C
Second-from-bottom plays Second-from-top, and contender for 'Most One-Sided Fixture in Football History' if recent form's anything to go by. We'll just say one thing - Newtown's last win in any competition was on August 31 2010. Go figure.
17:20 Peterborough United v Southampton, League One, Sky Sports 2/HD2
Our good friends at the
Mostly Football
podcast were pleased to see our ringing endorsement of Southampton in a recent TV Prevew, but it's not hard to see why we said what we did as The Saints are top of the Form Table having picked up 13 points out of the last 18. They also wear
arguably the best home kit in British football at present
. We dare you to suggest otherwise.
17:30 Wolves v Man Utd, Premier League, ESPN/ESPN HD
So let's get this straight: Man United have been considerably unconvincing at times yet they're still unbeaten in the league and didn't bother buying anyone in the transfer window? Well why would you want to when you've got Rooney, Berbatov and Owen banging them in for a change?
19:00 Villarreal v Levante, La Liga, Sky Sports 4/HD4
Levante finally ended their three-game losing streak last weekend by beating Getafe but they'll really need to up the ante if they're to beat third-placed Villareal. The Yellow Submarine have won seven of their last nine in the league.
19:45 Cagliari v Juventus, Serie A, ESPN/ESPN HD
The Old Lady's on a bit of a slide at the moment and are down to 8th in the table. Cagliari, on the other hand, have put together an unbeaten run of four games to reach 9th. Juventus could do with a morale-boosting win here - their next match is at home to Inter next week.
21:00 Barcelona v Atletico Madrid La Liga, Sky Sports 4/HD4
Atleti
have snapped up midfielder Juanfran from Osasuna in the hope he can turn their fortunes around. He has every chance... but not until next weekend at the earliest.
Sunday 6 February
11:30 Bologna v Catania, Serie A, ESPN/ESPN HD
An early kick-off involving two teams hoping to smash their recent poor run of form, and not in the Richard Keys sense either.
12:15 Rangers v Celtic, Scottish Cup 5th Round, Sky Sports 1/HD1
An old man hands over 50 quid to the turnstyle operator at Celtic Park. "Two please" says the old man. "Will that be Defenders or Strikers?" says the turnstyle operator. No, we're not anti-Celtic - we're just running out of useful things to say about these Rangers v Celtic matches. Be assured there'll be an anti-Rangers joke next time...
13:00 Swansea City v Cardiff City, Championship, BBC1/BBC1 HD
The equivalent fixture over the last three seasons has garnered on average four goals each time. Neither team will worry about the goals here, though - just the three points they need to keep within useful range of leaders QPR.
13:30 West Ham v Birmingham City, Premier League, Sky Sports 1/HD1
Episode IV: A New Hope (of Avoiding Relegation). Yes, it's the fourth thrilling encounter this season between these two teams in the bottom four and so far the records show one win for The Hammers, one for Brum and one draw. Neither team is capable of playing well in both halves of a match - let's just hope they don't pick the same one here otherwise everyone will waste 45 valuable minutes of their lives.
14:00 Genoa v AC Milan, Serie A, ESPN/ESPN HD
Isn't it funny how no-one seems to use the 'AC' bit anymore? Anyway, Milan coach Massimiliano Allegri is having to do a lot of re-jigging amongst his squad what with injury worries, new signings to fit in and an abundance/shortage of people for certain positions. All things taken into consideration though, this should be a comfortable outing for Milan as they aim to maintain their five point lead at the top of the table.
15:00 Aberdeen v Dunfermline, Scottish Cup 5th Round, BBC1 Scotland
Aberdeen brushed aside East Fife 6-0 in the last round while Dunfermline needed a replay to get past Montrose. If they can force a replay against The Dons, they'll have made a decent fist of it, wethinks.
16:00 Chelsea v Liverpool, Premier League, Sky Sports 1/HD1/3D
Man City must be fair old quaking in their boots at the free-spending antics of these two clubs. Unfortunately they're looking like a couple of wasted old farts at a casino throwing their last pile of chips on a final spin of the roulette. No matter - football is sure to be the winner after this game, be in no doubt.
16:30 Freiburg v Eintracht Frankfurt, Bundesliga, ESPN/ESPN HD
Eintracht have lost four of their last five in the league, yet they still remain only three points behind 6th-placed Freiburg who are doing tremendously well. A home win looks entirely likely.
18:00 Real Madrid v Real Sociedad (1st 30 mins via Red button), La Liga, Sky Sports 1/HD1
For heaven's sake, Sky: How are pub landlords supposed to show Spanish football on their imported satellite TV feeds when you keep fecking around with this 'red button' nonsense?
19:45 Inter Milan v AS Roma, Serie A, ESPN/ESPN HD
Two teams in fabulous form right now and difficult to separate, so we won't even try. Draw?
20:00 Valencia v Hercules, La Liga, Sky Sports 1/HD1
Just one win in six for Hercules, but they'll have seen Valencia's draw against lowly Racing Santander last week and will no doubt take some succour from that.