Fifa Ban Goals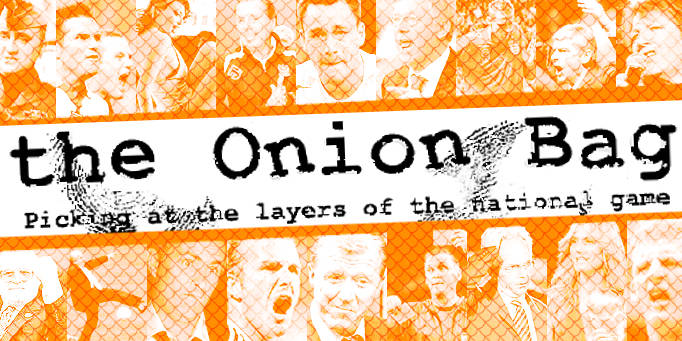 Two strikes and you're out, say soccer chiefs
In a radical response to players over-celebrating after scoring goals, FIFA boss Sepp Blatter is set to turn football on its head by insisting referee's book players after scoring.
Prime directive
Under the new directive, any players scoring a goal will be issued a yellow card, irrespective of whether they celebrate or not. This also means that if a player scores two goals, he'll be sent off.
Miserable FIFA officials are said to be sick to death of watching fit young men, such as Tottenham's Jermaine Defoe, tearing their shirts off in ecstatsy as they celebrate yet another £10,000 goal bonus.
"The unbridled affection shown after a goal is unacceptable and does not conform with FIFA's view of players behaviour on the field. There must and shall be order."
Come on me luvlies
According to The Onion Bag's Football Statistician, Arthur Witty, the official goal celebration guidlines under Articles H957 of
FIFA's Big Book Of Rules
hasn't changed since 1910.
Upon scoring a goal, etiquette dictates that the player may:
Remove his cap and hold it aloft for a period not exceeding four seconds.
Wax his handlebar moustache.
Stand to attention and toast the King's health.
Distribute an array of fine shag, Capstans and exotic Morrocan herbs to all players by the goal scorer's man servant. This applies to gentlemen only.
Europe beckons
Sam Allerdyce, manager of table topping Bolton Wanderers is appalled at the idea. "I'd have had two players sent off last saturday." He told The Onion Bag. "I know we want to be as good as Arsenal but this is ridiculous."
However, David Moyes, coach of the truly awful Everton was upbeat about the new edict. "If we sell Rooney we should easily win the Fair Play Award and a place in Europe next season."