Loony Toon Robson Loses Dressing Room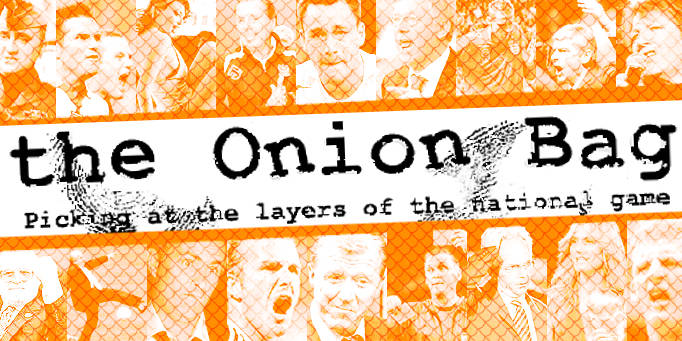 We even checked behind the fridge, says Mags Chairman
Sir Bobby Robson's career was on the brink last night as Newcastle United chiefs revealed that their manager had lost the dressing room.
Club officials were in turmoil as they desperately tried to find their very expensive facility containing some highly prized possessions including, Patrick Kluivert, Craig Bellamy and want away spit roasting champion Keiron Dyer.
Checked his pockets
Robson told a press conference late on Sunday night how he couldn't believe it was missing "I was in the dressing room only yesterday. I went in their because I needed to make a few changes in there." Said the veteran tea cup thrower.
"After I'd left I realized I'd forgotten something [later revealed to be the entire Newcastle starting eleven's names] so I turned around to go back in there and it was gone... I simply... couldn't believe my eyes."
All over Newcastle notices are being put up on A4 sheets of paper offering a cash reward for anyone who can reveal the location of the missing room.
Between the cushions
A distressed Newcastle Chairman, Freddy Shepherd was, furious. "Some crazy things go on at this club", he told The Onion Bag, "but this just about takes the biscuit."
When asked what he would do if Robson could not find the dressing room he said with a menacing tone in his voice "If Bobby can't find it then we'll need to bring in someone else to do it instead." The Onion bag believes that Steve Bruce heads the list of candidates to take up the search.
Under the coffee table
As for Sir Bobby, things could hardly get worse. Only last week he shocked journalists by proclaiming that he was still England manager. Since then, he has seen his side lose a two goal lead at home to Norwich and slump to a 4-2 defeat at the hands of Aston Villa after having relegated Lord Shearer of Walls End to the subs bench.
Now he's lost his dressing room and his job is on a knife edge. However, the former Ipswich, PSV and Barcelona coach remained upbeat about the future.
"As long as I keep Shearer happy my future is secured." He announced to a dismayed garden fence.