Southampton: The Cursed Club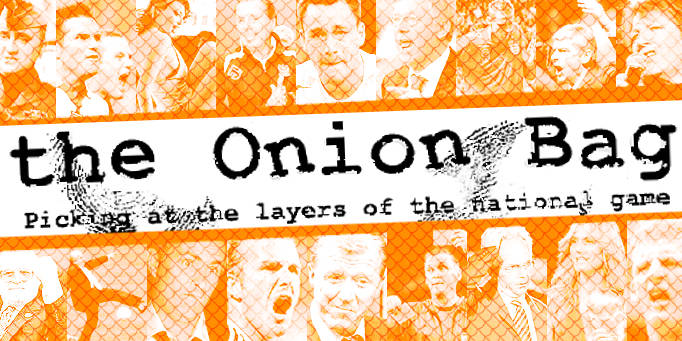 Sacked Saints boss blames voodoo for hoodoo
Paul Sturrock broke his silence last night exclusively to the Onion Bag revealing why he really left Southampton so abruptly last week.
"I can't believe all this crap I've read in the paper about me not being able to handle the pressure - I want to put the record straight!" he told Onion Bag ace reporter Larry Gak. "I left because I was scared."
Little girls
Sturrock claims that the club is somehow under the influence of a supernatural curse that has managed to send so-called soccer hardmen such as Graeme Souness and Gordon Strachan running for cover like little girls. "It's cursed I tell you" said Sturrock "You won't catch me going back there." When pressed to say what the actual manifestation of this fear was Sturrock, poached from Plymouth just five months earlier, blanched and began to feel faint.
Saints chairman and former brat-packer Rob Lowe became so worried about the curse he employed god-botherer and general weirdo, Glenn Hoddle to exorcise the club - but to no avail. Now the home video enthusiast has called in Living TV's Derek Acorah to explain just what's going on at the club.
Meddling kids
"I get a strange sense of foreboding here" the medium told us as he wandered around St. Mary's "It's as if the club is forever cursed to walk between two worlds - never going anywhere or achieving anything."
Life-long saints fan "Old Mr Thompson" who owns the disused fairground nearby wasn't surprised "there's stories of an old curse on the club apparently they built St. Mary's on an ancient Indian burial ground, if I was you I wouldn't go meddling into matters that don't concern you" - he was then distracted by the sudden appearance of 4 teenagers and a large dog getting out of camper van.