Robson: I'm Still England Boss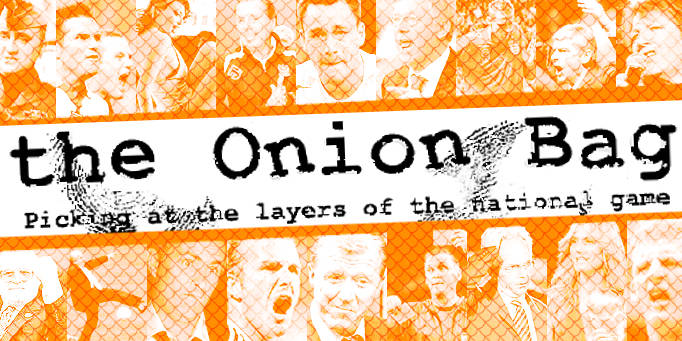 English knight still thinks he is national coach
Sir Bobby Robson still thinks he is the England National team manager. The Newcastle manager expressed his belief that he in fact is the England boss during a post match press conference after watching his actual team, Newcastle United, go down 1-0 at home to Tottenham.
The venerable one has had a terrible week, which included selling long term crock Jonathan Woodgate for a whopping profit and dealing with stroppy spit-roaster Keiron Dyer who, probably for the first time ever was unhappy with the position he was playing in.
The Onion Bag's intrepid reporter Larry Gak asked him if this last week was as stressful as his days as England boss. To which Robson looked straight at Gak and said "What mean you do when? England coach still I am!"
The more things change
The press conference went silent, save only for the chirping mobile phones, while the slow witted hacks tried to assimilate Robson latest inanity. "Sorry Sir Bobby. What did you say?" asked one of them.
"England manager! Me. England manager I am."
When he was told that he resigned as England manager over a decade ago after a successful World Cup campaign because of an affair he's alleged to have had, he replied. "Decade ago! No. Last month that was."
Best side
Gak tried to explain that in fact it was Sven-Goran Eriksson, the current England manager, who had had affair last month and that he was in fact the soon to be sacked manager of Newcastle, he looked dismayed. "Well." He said. "Turn up this is. I knew conspiracy there was me against but to cook up this lies of pack is just scandalous. Boss of England am I. And look forward do I to leading England to the World Cup finals in two years time in Italy".
Someone else asked him what year it was and he told us it was 1988. Then he was shown a picture of Sven-Goran Eriksson and asked to identify who it was, to which he replied, "Not my best side that."
Then Freddie Shepherd turn up and said "He's got that bit right if today's shocking performance is anything to go by. I thank you."