Vulcan Unconvinced By Sir Alex Logic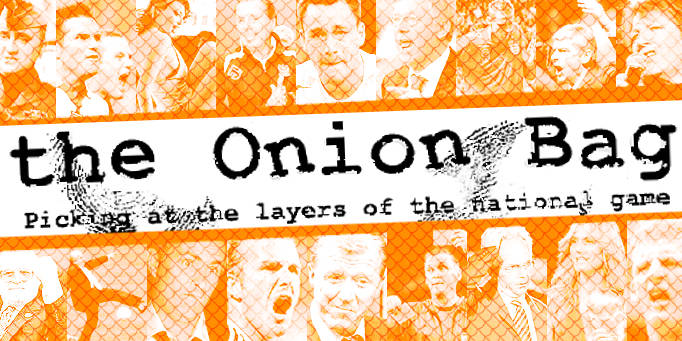 Special report: Inside the mind of Fergie
A Vulcan has suggested that the logic of Manchester United manager Sir Alex Ferguson may be less than perfect. Barff, a member of the slate-faced aliens out of telly's 'Star Trek', poured buckets of scorn over the mental processes of the puce-faced legendary Glaswegian.
Eyebrows
"If I had a Venusian shilling for every time I murmur 'That is illogical' at his post-match interviews, I'd be one shit-rich Vulcan." He murmured. Barff, who lives in a small mining community in North Yorkshire, took Sir Alex's recent 'opening salvos' spat with Jose Mourinho as an example. "Sir Alex states that Chelsea cannot buy success, that it is more important to pick the right players. However," Barff explained, pulling on a cardigan against a chill wind off the moors, "If you've bought all the best players available, picking the right team becomes considerably easier."
Barff settled into his armchair in the small but comfortable mining cottage he shares with his attractive wife Elsie, and warmed to his theme. "When Manchester United lost to Southampton in early 1996, Sir Alex blamed the result on the grey shirts his team wore. Vulcan technology has yet to isolate a link between kit colour and sporting success," said Barff, one eyebrow sceptically raised.
Let them eat cake
"One more example," he added, helping himself to another slice of Elsie's rather fine marble cake. "Sir Alex repeatedly states that his players have to be hungry. In fact, there are good nutritional reasons why starving a team may not be the most effective approach."
This seemed to The Onion Bag a rather literal reading of what Sir Alex was saying, but it would have been tactless to say so, especially as Elsie had just appeared with a fresh pot of tea. Instead, The Onion Bag asked Barff who he supported. "Arsenal," he replied, flecks of marble cake forming in constellations around his space alien gob.
"Arsenal?" They're a London club. Why Arsenal? Why not your local club - why not Leeds United?"
Barff frowned. "That would be illogical," he said.