Fergie's Time Machine Extends Window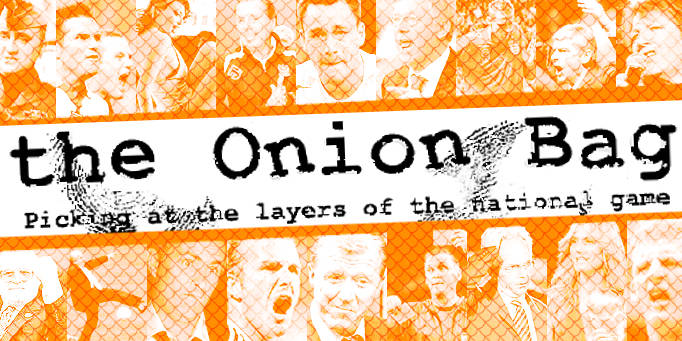 Roo switch will go ahead, says Sir Alex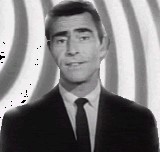 Manchester United boss Sir Alex Ferguson has developed a time manipulation device that allows him to stop time!!
He intends to use this device to keep the transfer window open a day longer in order to give the Old Trafford Suits enough time to expedite the transfer of England's hotshot striker Wayne Rooney from Everton.
The Onion Bag has also learned of a massive subterranean Research & Development Centre deep beneath Old Trafford where the temporal gadget among many other inventions are being developed.
The 4th Dimension
The device is the brainchild of Sir Alex after having watched an episode of 50's American TV horror show The Twilight Zone in which a man is able to stop and start time by switching on and off a special stopwatch.
By coincidence, the Stopwatch with the temporal ticker was invented and developed by Dr Bod Serling, a distant relative of Twilight Zone Creator Rod Serling. Serling came to Fergie's attention after his work with local rivals
Man City in an attempt to clone Robbie Fowler
.
The results were disastrous but Sir Alex was impressed with Serling's lack of human decency and recruited him to the Research Centre. His remit was to find a way of stretching out the final moment of football matches when United were a goal down in order to give them enough time to get an equalizer.
The 7th Minute
The Onion Bag spoke to a former intern at the underground complex who left recently to take up a position at a 7/11 in Stockport. "Sir Alex has always been obsessed with time. His office is full of clocks of different designs all telling different times." He confided. "Ever since Steve Bruce snatched that winner in the 7th minute of injury time against Sheffield Wednesday he's being determined to find a way of controlling injury time at will. Now he appears to have achieved it with this stopwatch."
The watch was tested for the first time last Saturday in United one all draw against Blackburn at Ewood Park. Ferguson's injury hit side were down and out at 1-0 when the fourth official put three minutes of injury time on the board. Just as he was about to hold it aloft to the crowd, the display changed to
four minutes
.
Flushed with success, we can now reveal that Fergie intends to use his miracle watch to stop time for
a whole day
to allow enough time to sign Wayne Rooney before the Transfer Window closes.
Flecked
The penniless scousers are holding out for more than the £25 million originally offered by the Reds. Toffee Chairman Bill Kenwright is believed to be insistent on getting change for a cup of coffee. "Sir Alex Just needs an extra day to thrash the life out of Bill." a Club insider told us.
"Rooney should make an excellent addition to our team." He continued, "The implications for genetic enhancements and cloning are obvious. We tried to buy some of his DNA on eBay but it turned out to belong to former Norwich and Chelsea clogger Robert Fleck instead. "
"The day he emerged from the cloning tank was one I'd rather forget I can tell you."