Scooped!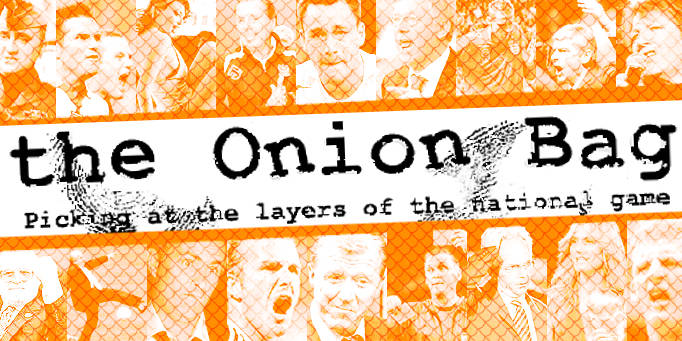 Bag thwarted in dobbing fiasco
While the axeman was busy at FA headquarters delivering the fatal blow to Chief Executive Mark Palios following
Svengate
, we here at The Onion Bag were left licking our wounds after a pathetic attempt to get Sven-Goran Eriksson the sack.
We were approached by a West London Consultancy firm,
Cockgroupier Interference Solutions
, who claimed to be acting on behalf of the FA with a proposal to
get Sven the boot
.
Chief Execs all over the shop
Their Chief Executive and founder, Ernesto Cockgroupier asked us to "Stitch up Sven" by getting our intrepid reporter, Larry Gak, to disguise himself as a 30-something ex-model or weather girl or anything but a lawyer and seduce Sven, thus giving the FA an excuse to sack the England manager and distract the media's attention from Palios's wandering hands.
We promptly dressed up our man Gak up in a bodice and fishnet stockings, then dropped him off at one of Sven's favourite dives with instructions to say "Cooeee!" the next time he saw him.
Slow News
However, Sven did not fall for our undercover ladyboy as he was too busy shagging Faria Alam to notice Gak's feminine wiles. In the mean time the News Of The World cooked up some nonsense about being approached by the FA to... well you know the rest and it has been a slow news week.
"Do not be afraid," Sven reassured The Onion Bag. "Next week the season starts and all this will be nothing but a terrible nightmare."
And with that we went to sleep.