Glazer's Naked Ambition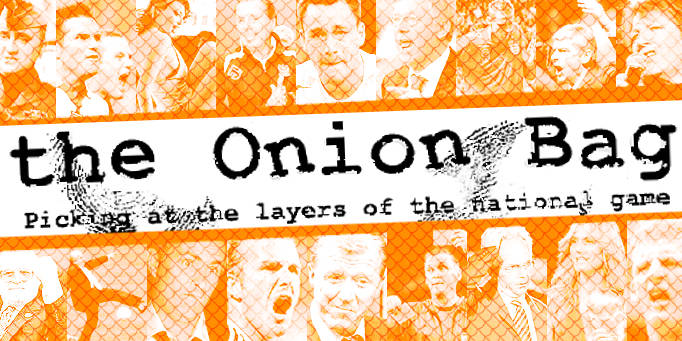 Red Devils catch Glazer with his pants down
Sleazy English tabloids have revealed photos of Manchester United's new majority stockholder Paul Malcolm Glazer in his underwear.
Appetite for destruction
The appetite destroying images are said to be part of a new offensive campaign by United's supporter groups against the billionaire gringo and his plans to saddle the Reds with his combined debt in order to use the club's highly lucrative global brand to put him into in the black and then place United back on the stock market before you can say standard business practice.
Popular
As of yet supporter groups are denying that the pictures came from them. Captain Ernesto Cockgroupier leader of the Government task force against supporter groups knows the behavior of United's fan's associations "IMUSA tend not to resort dirty tricks." he told The Onion Bag. "They prefer popular protest such as the highly successful ones during the FA Cup Final that no one saw".
Dial N for...
"Shareholders United have made a pretty penny themselves over the sale so they wouldn't want to rock the boat. After all business is business. No this is most likely to be the behavior of radical splinter group Red Menace the chairman of which is said to be a man called Comrade G. That's all we know about him.
False promises
The photos have caused controversy among human rights activists for some reason, and pressure is mounting on Tabloid editors to reveal the sources of the photos. Silas Gak, spokesman for the Worthless Hacks Defense Council told Onion Bag reporter Larry Gak, "Tell you what Bro. If you drop this one I promise to get you a video of two Sky Sports News presenters making the beast with two backs at the company's New Year bash. What do you say?"
Don't miss our next issue.