Super-sized Citeh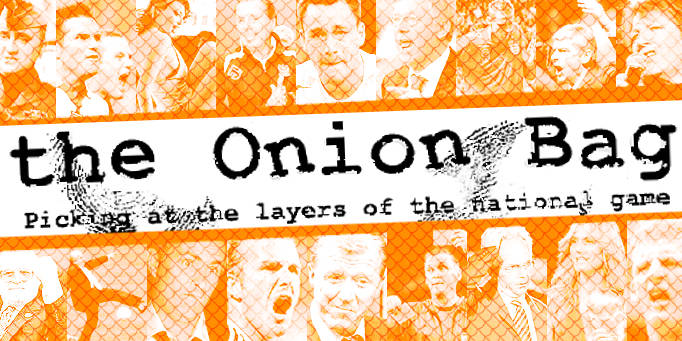 Man City bought by American burger magnate
Desperate not to be out done by local rivals United, Manchester City today announced they have also been bought by an American. Denny Burger, a man and a restaurant chain, is thought to be behind a $7000 takeover deal that will see both of Manchester's premier clubs in American ownership after the cherubic Malcolm Glazer sent most of football into fits of laughter last week with his purchase of United.
Meat Packer
The Ohio-based Denny Burger has three Denny Burger restaurants in the towns of Akron, Goober, and Campbelltown. The chain is famous for its 75lb Recto-Bugger Burger, the biggest hamburger in the world which boasts cheese, bacon and pygmies amongst its substantial ingredients. We asked Burger for a comment and he said, "Y'all have a nice day, now!"
Do Fries Go With That Shake?
It is thought the Citeh board considered the offer last night, and after tasting a few of Denny's specialities, accepted his price. The investors are set to pocket a whopping few quid windfall, plus all the extra fries they can eat. In between mouthfuls, a Citeh spokesman announced, "This takeover will improve the food at the City of Manchester stadium no end. Oh, and Stuart Pearce will get some transfer money for next season. Maybe."
Are You Dunne?
But not everyone is happy. Les Dyke, mouthpiece of Citeh of supporters group Don't Laugh At Me Because I'm A Blue, has voiced fears over the health of defender Richard Dunne: "This is not good for Richard Dunne or for football. Richard's had well-documented weight problems which he has overcome. Frankly, to put this kind of temptation his way is nothing short of obscene. I will be taking this to the European Court of Human...blah blah blah."
The Onion Bag found former Citeh boss Kevin Keegan buying cheap toot from the centre aisle at Lidl and asked what he thought about burgers, and he said he preferred frozen chicken.