The Mourinho Code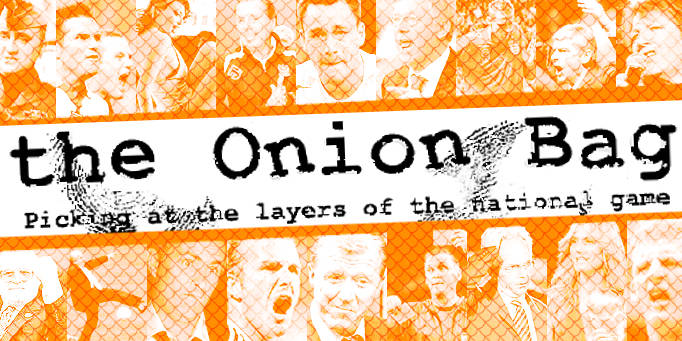 Mourinho's divinity predicted in art works
The destiny of Chelsea boss Jose Mourinho became even clearer last night when art historians found clues that point to his spiritual potential hidden in works of art. Humble Mourinho, about whom people are already starting to say there is something spooky, was recently shortlisted for the job of Pope and demonstrated an amazing ability to foretell death and destruction, suggesting that he is destined for things beyond this poor world.
Hidden Message
The new evidence was uncovered after an art boffin looked closely at some of the great works of all time and saw a series of clues. Dr Julius Limbani, curator of the Hemsworth Art Gallery in Yorkshire, where Leonardo Da Vinci's The Last Supper is currently on loan, found the first clue. "I'd been down the pub," Limbani told the Onion Bag, "And was a bit pissed when I got back to the Gallery, whereupon I fell over in front of The Last Supper. When I looked up, the clue was staring me in the face: I could see a shape among the disciples. I got a marker pen and traced an M in. Or, put another way, Tracey Emin!" Limbani said, before adding. "It was then that I saw Da Vinci's sly hint about Mourinho's greatness, and, typically, it was also a clue that one should look at the works of Tracey Emin."
Love Tent
Limbani dug deeper, and found the number five on the side of Tracey Emin's Tent, a cheap piece of art the banshee-faced nail-scraper used to shag her mates in and which she subsequently sold for a small fortune. "The number 5 clearly represents the five-year contract Mourinho has just signed," Limbani maintains, though when pressed about how that indicates the Chelsea boss's greatness, he bumbled away.
Plummy
Art ponce Brian Sewell told the Onion Bag what he thought of the claims: "Dear boy, of course Mourinho is in Da Vinci's Last Supper, but not as a letter M. He is the carpenter fellow in the middle of the crowd. As for that Emin's work, well, she's just a rancid little slapper."