Stars Rally To Save Cambridge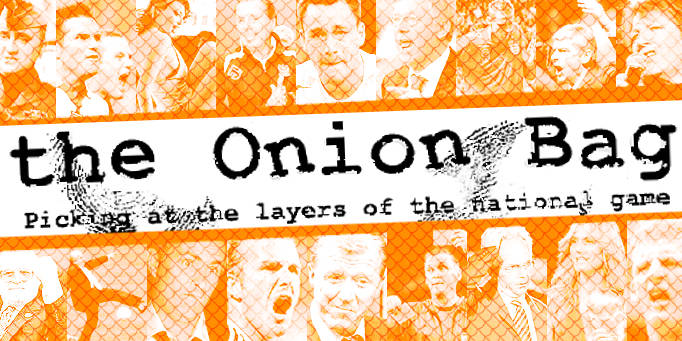 Showbiz community stage fund-raiser for ailing club
The announcement that Cambridge United have gone into administration has seen a swift response from showbiz stars who began their careers at the club. The likes of John Cleese, Michael Winner and Sid Waddell all took their first tentative steps to stardom playing at the Abbey when they should have been doing their exams.
Catchphrase
Cleese, best-known as madcap hotelier Basil "Don't mention the war" Fawlty, spent two seasons as an apprentice and was well known for his powerful heading ability upfront. Film director Michael "Calm down, dear. It's only a commercial" Winner was an able right back before celluloid beckoned, while dart commentator Sid "Cliff Lazarenko's jumping up and down like a gorilla saying 'give me back my banana!'" Waddell proved to be a tricky midfielder.
The Pyramid Game
The Onion Bag can report that the trio are just three ex-Cambridge swots who have been asked to stage an "all-star comedy-darts review", to be filmed by Winner and narrated by another former Cambridge player, Stephen Fry. He went to Queens College. Snigger.
Punchlines
Other Cambridge alumni-turned-stars who turned out for the club include Mission: Impossible Two babe Thandie Newton and The Mummy star Rachel Weisz, both of whom, naked and for cash, will read readers' porn stories rejected by the Razzle magazine, while fellow former student, lezzer horse telly snout Claire Balding, has surprisingly not been invited.
Talent
Event organiser, Urqhart D Conquistador, has so far confirmed none of the talent, nor even what day the revue is on. We called Rachel Weisz and asked if she had any plans to get her baps out to help Cambridge United and she agreed to tell us over a candlelit dinner in a cosy restaurant next week, But lanky, fading, curmudgeonly comic John Cleese said details would appear on his awful website, which you have to pay him money to access.