The Carragher Experiment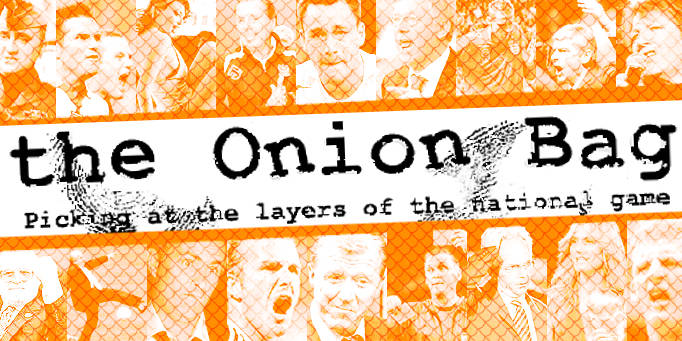 Benitez to field team of Carragher's for Champion's League showdown
The Onion Bag has uncovered plans by the Liverpool manager Raphael Benitez that he hopes will ensure him success in the Champion's League final against AC Milan. Sensationally, Benitez, taking inspiration from the chants that have been eminating from The Kop over recent weeks, plans to clone Jamie Carragher and field a team of Carraghers against the Italian side.
Dey do do dat do don't dey do?
Impressed by the unfashionable defender's performances during recent matches Benitez is working closely with a team of ex Manchester City geneticists who are using samples of the Carragher DNA to grow 15 clones of the utility player within the next few weeks. The Onion Bag is led to believe that the clones could be ready to begin full training within a matter of days and, therefore, be ready for the final.
If everybody looked the same
Remarkably, Benitez hopes to dodge the potential of intervention by UEFA that would prevent him from fielding the same player in all 11 positions on the pitch by using some spliced DNA from other Liverpool players to alter the appearance of some of his clones. It's believed one will be altered so that it has a very small forehead, another will be unusually tall and blonde, but unable to sprint anymore and another will be a ginger. Other clones will have hair extensions fitted and will be instructed to wear girlie hairbands in the continental style.
Scally
When The Onion Bag caught up with Raphael Benitez outside a Walter Wall carpet warehouse in Toxteth and quizzed the Spaniard about his plan he denied any knowledge of the management of Liverpool Football Club, the plans to clone Carragher and even being Raphael Benitez. The Onion Bag was convinced, however, that they had approached the correct individual, and not just some random scouser out shopping for a carpet.