Man U Fractured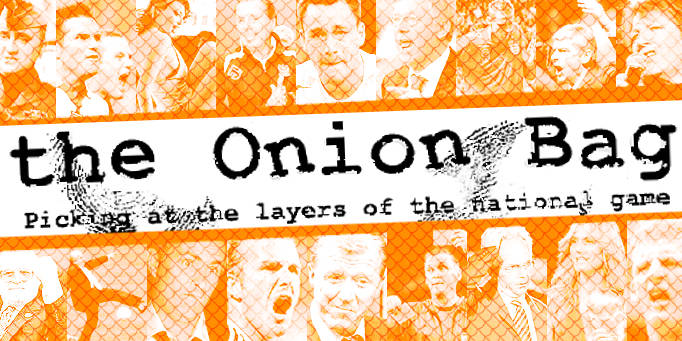 In-The-Red Devils reveal new asset strip
Rapidly fading superstars Manchester United found a new way of grabbing headlines from the London fancy dans by unveiling their new asset strip.
The players displayed this week's livery before a packed press conference in the glitzy banqueting suite of the London Stock Exchange.
Filthy lucre
The new strip is similar to the last one but instead of the players squad number it will display their market value. "This sends a clear message to our rivals as to the true value of our livestock... I mean players." United's new owner Paul Malcom Glazer told The Onion Bag.
Our intrepid reporter Larry Gak asked Glazer what the future holds for Man United. "I am persuing a number of revenue streams. But mainly I plan to just get as much cash out of the club as I can. Not very funny I know but there it is."
Had it coming
Oliver Houston, Media Liaison of financial supporters action committee "Shareholders United" opposes the takeover while the share price is as it is. "Hopefully if the supporters protest continues we can get a few more pence on the share price" he told one time 10% stakeholders Sky Sports News. "Otherwise, no deal!"
Community activist and United supporter Les Dyke was the only dissenter. Maintaining her lone vigil at the gates of Old Trafford with only the dying embers of her burnt season ticket renewal form to boost her spirits. "I said all along that something like this was going to happen. And no one listened."
For once, she was right.