Gill: Aig Quote Unbeatable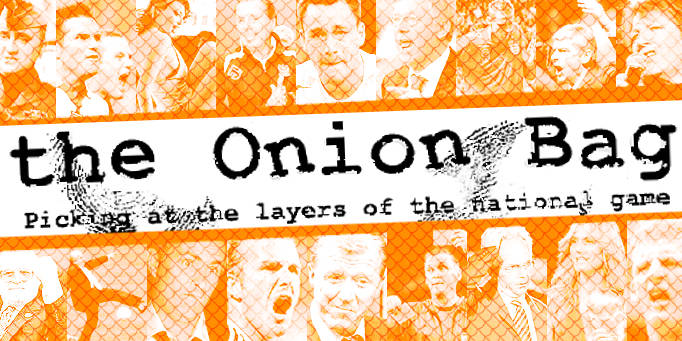 Reds insurance quote better than the rest
Manchester United Chief Executive David Gill has revealed that it was a rock bottom insurance quote that persuaded him to sign a new
shirt sponsorship
deal with insurance giants AIG.
Quote me happy
"Old Trafford's insurance is up at the end of the month," Gill told The Onion Bag's intrepid reporter Larry Gak. "I'd been shopping around for some quotes online, but the forms take ages to fill in. And when I ring them up I have to answer the same questions over and over again. Plus its usually one of those Indian call centres and they just don't understand what I'm saying most of the time."
Oh yes
Gill saw an opportunity to cut down on all the legwork when he was approached by international insurers AIG about a sponsorship deal. "They offered us a truckload of cash for the shirt deal plus they promised I'd save up to 40% on my contents insurance (Subject to status. Terms and conditions apply. Calls may be monitored for training purposes). How could I refuse?"
Calm down dear
United have incurred the wrath of online casino group Merchant who were set to become the club's new sponsors and accused the Manchester club of
double dealing
"We offered them £70 million plus a free £25 bet," said a Mansion spokesperson. "I interrupted a poker match right in the middle of a hand to seal the deal, only to find they'd folded at the last minute. I'm furious. I had a straight flush."
Saga
United are hopeful that the new deal will help bring down some of their players car insurance premiums. It's been suggested that Wayne Rooney pays up to
£25,000
to insure his car. "It's a disgrace," the 20 year old England star fumed. "That's nearly two days pay. They really do come down hard on young drivers. Mind you I might get it cheaper if I took off my Escort Mark II RS2000 body kit. It does look a bit strange on a Cadillac".