Roo-ined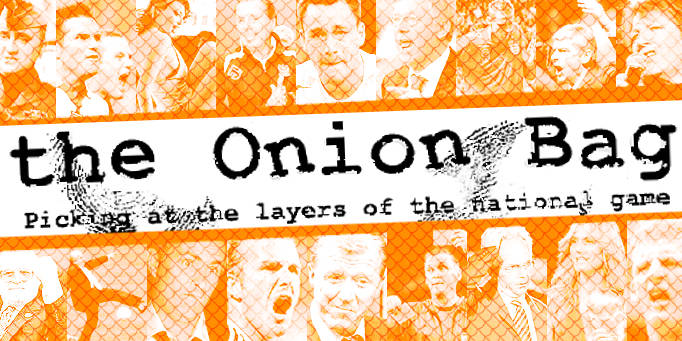 Playground taunt lands Rooney in the red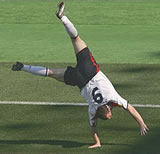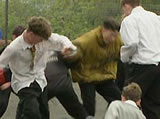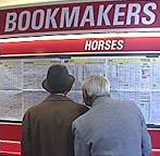 Manchester United wonderkid Wayne Rooney has landed himself in hot water by building up huge gambling debts with his England team-mates just weeks before the World Cup. Rooney is reportedly £700,000 in the hole - but it could all be down to a mere slip of the tongue.
The tabloids have been full of stories detailing Rooney's loses but it has emerged that the bulk of it was due to a casual remark made on the coach before the last England match.
Burlington Bertie
"Wayne's always trying to join in with the older lads," explained team-mate Rio Ferdinand. "He always wants to impress people with his stories. We normally shut him up by finding a picture of Colleen in the papers and chanting Wayne's got girlfriend at him until he goes all red and sits down."
1400 Monkeys
During the trip from the hotel to the stadium, Rooney boasted loudly that he knew a girl who had been bitten by a spider and it had laid eggs in her, and the eggs hatched, and all the baby spiders crawled out. To quell the mocking cries of derision from fellow squad members, an over-excited Rooney protested: "It's true, it's true I tell you". And in true playground style he backed up his claim with a bold statement: "I bet you a million bucks!" By the time he remembered that he was in fact good for US$1 million it was far too late and someone had already checked the invalidity of the story on the
secretly CIA-sponsored myth-debunking website, Snopes
.
Ace in a hole
Shrewd betting man, Michael Owen tried to explain how Rooney could have got into such a situation: "Wayne's barely out of short trousers. The only real experience he has with gambling is Penny up the Wall and the occasional hand of Chase the Ace. It's no wonder he's got himself in such hot water with gambling experts such as John Terry and Frank Lampard in the squad."
The major fear for England fans is that paying off these debts could result in him having
less money than sense
. Sources close to the player have been quick to allay such fears, assuring fans that this would be "almost impossible".