Shearer Quit Truth: I'm Pregnant!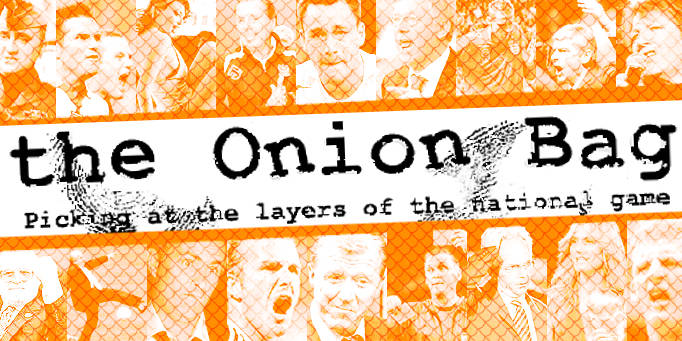 Knee scan reveals baby on the way for Geordie ace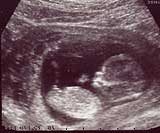 Newcastle United striker Alan Shearer has revealed that he's been forced to quit the game not because of his knackered knee, but because he is two months pregnant!
Shearer, 35, was injured after scoring his
last goal
for the Magpies against hated rivals Sunderland a week ago. It was hoped that a scan would reveal his knee ligaments not to be too badly damaged. Instead, the scan revealed a gestating foetus!
Babybird
"Obviously I am shocked, but also delighted," Shearer told The Onion Bag's Larry Gak. "To be honest, I don't know how it happened as I had the snip a year or two ago, but that said, I am looking forward to my pregnancy."
Shearer plans to stay in tip-top condition to ensure the birth is as tear-free as possible. "Aye, I've torn enough ligaments and things over the years, I don't wanna
rip me grundel
as well."
Ladybird
Newcastle's caretaker boss Glenn Roeder said, "We're all delighted for Alan. Obviously no one minds what sex it is so long as it's healthy, but I would hope it's a boy who could follow in Alan's footsteps."
Ladyboy
Meanwhile, United chairman Freddy Shepherd has already started planning for the 2023 season, with Shearer the younger being named among the substitutes for the season opener away to Villa.
Brian Roy
But not everyone is delighted with the imminent pitter-patter of tiny Shearer feet.
Les Dyke, chairperson of pressure group Fathers Of Footballers, is demanding access to the baby once he's born. "Alan Shearer scored goals for Southampton and Blackburn Rovers. If he thinks the child he's carrying can automatically play for Newcastle, he's wrong. We plan to take the most extreme action possible to make sure his no doubt copious footballing skills are spread around," he droned. "We'll probably dress-up, or something," he threatened.
What About Roy?
Shearer plans to spend the remainder of his pregnancy stuffing his face on weird food combinations, throwing up, and bitching about back ache.