Calcio Under The Sun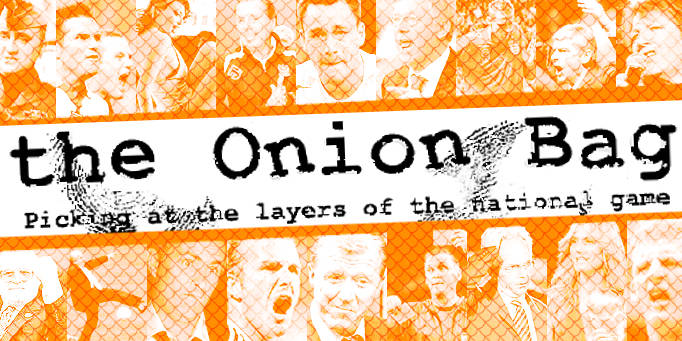 Serie seeks move to desert island
Following the
indefinite suspension
of football in Italy, the authorities are considering a bold plan to relocate Italian football to a desert island.
The Italian Football Federation want to swap petrol bombs for palm trees by proposing to move the entire game away from Italy and rid itself of the blight of violence surrounding the game that resulted in the death of a policeman.
Let him die
Football in Italy is a
6 billion euro industry
and sportswear manufacturers, bookmakers, ticket agents and the odd football player are keen to get Serie A fixtures back under-way. "Its just terrible what happened to that policeman" says Italian FA Spokesman Ernesto Cockgroupier "but business is business."
In an emergency meeting tomorrow. The Italians will try and persuade FIFA to allow the game to move to a remote island and play out the rest of the season behind closed beaches "We have identified the ideal place in the South Pacific off the coast of Brazil." said Cockgroupier "It has a little village with a jetty and a bar that looks just like the one in
Tales Of the Gold Monkey
"
Fascinating Aida
The plan is the brain child of former Italian Prime Minister and owner of AC Milan
Silvio Berlusconi
who got the idea after having to apologise to his wife after publicly expressing a desire to
"run away to a desert island"
with Venezuelan model Aida Yespica. "Calcio is like a dirty mistress" he told The Onion Bag "It needs to thoroughly scrub itself clean in the sea while I look on with pleasure."
Blood & Sunshine
"This is the ideal solution" says veteran Italian Football journalist Giulianni Molesto "The players will enjoy the lifestyle, the south sea backdrop will look much better on television than empty, blood stained terraces. And while we get to top up our tans the Italian football fans can concentrate on killing each other back home. Its win win really."
The island has an indigenous population who have lived in tranquillity for centuries, undisturbed by modern life "We'll soon change that." says Berlusconi. "I'll use my influence in the UN to declare it a mandate of Italia. We'll have them shacked up in a Brazilian Ghetto before you can say
Diego Garcia
."