Fa's Blunder-21s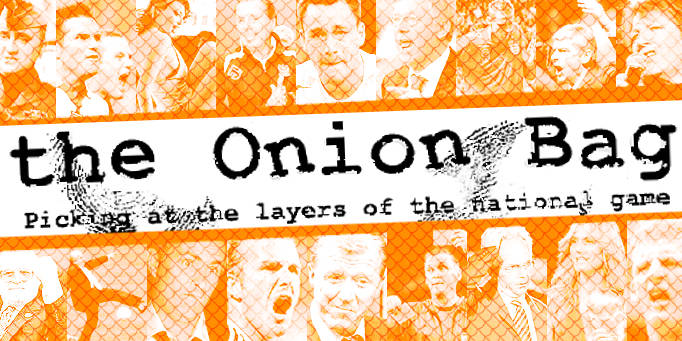 Football Association clarify Under-21s managerial fiasco
With the news that Manchester City's Stuart Pearce is to boss England's Under-21 side against Spain this week, then step-down for a friendly against yet-to-be confirmed opponents in March, take-up the reigns once more for the European Championships in Holland in the summer, before stepping down again to return to full-time club management with City when the new Premiership season kicks-off, the FA has issued a press release detailing the schedule of who is in charge and when, and has also denied the role is causing confusion and dismay among the game's professionals, not to mention sub-editors everywhere.
FA Press Release #765 - Feb 2007
Feb
- Stuart Pearce
Mar
- Sir Trevor Brooking's cat, Devonshire
Apr
- Howard W, the 56-year-old post 'boy' at the FA whose jacket is covered in badges, and who only has a job because of "daft equal opportunity laws"
*May
-
Skivertron
, the Onion Bag's robot
Jun
- Stuart Pearce
Jul
- Ant 'n' Dec
Aug
- Tony Blair
Sep
- full-time job to be advertised
It has subsequently emerged that former U21 boss and current Crystal Palace manager Peter Taylor had quit the job on the promise that he would return to the role for the tournament in the Netherlands.
Airbag
Sir Trevor Brooking, the FA's director of football development, last night denied any friction surrounded Taylor's resignation. "Everyone's happy. I think Pete's quite comfortable with the situation," he said.
But Peter Taylor told the Onion Bag, "I wish he'd stop calling me fucking 'Pete'..."
Down to the last candle
The FA plans to appoint a full-time candidate in September, something boss of the big England team Steve McClaren has pushed for for sometime, only to be repeatedly told the FA did not have the funds.
In other news, former England boss Sven-Goran Eriksson is earning only £6,500 a day from the FA, now that he's down to half-pay until June.
*
Brian Barwick, London Evening Standard, 21.07.72