Owen Eats All The Pies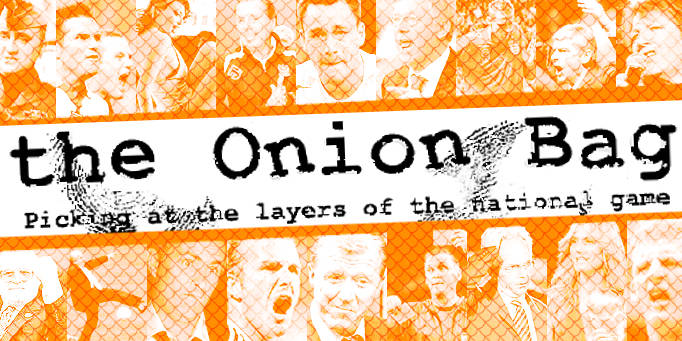 Exclusive: boy wonder faces uphill struggle to regain fitness
Glen Roeder's worst fears have been realised this week, as Michael Owen reveals that it is unlikely that he will
play football again this season
. Despite United persisting with the story about his injury, The Onion Bag can reveal that Englands's ex-wunderkind has turned to binge eating.
Porky Pies
We contacted Owen's Milanese chiropodist and she said "Michael was deveestated when Madrid deetched him. He turned instantly to pastry-based products for solace".
A friend of Owen who we met in a pub in Newcastle City Centre said:
"Wai-ai Man - Michael's in a terrible state. He's heartbrewken-like and is chowing down on cream cakes and pork pies all day long."
Excellent Delivery
Owen has sacked his chef and now relies on deliveries from local fast food chains to feed his misery. His new nutrional advisor, a Mr C. Sanders, says "Michael starts the day with a KFC Family Bucket, trains during the morning playing
Doom
on his PC. For lunch he'll tackle the McDonalds value meal menu (one of each) before an intense session of dozing and surfing for porn in the afternoon. After a stroll to the toilet at around 5pm, he'll focus his evening on a large curry and 18 pints of lager before passing out comatose on a piss-stained sofa."
Dribbling Skills
A member of the physiotherapy team at Newcastle United commented: "Michael has had to realign his goals to cope with a difficult situation. Rather than aiming to play for England in Euro 2008, he's now hoping to be able to wheel his easy chair from the telly to the fridge without spilling his beer."