Captain Capello's Mandolin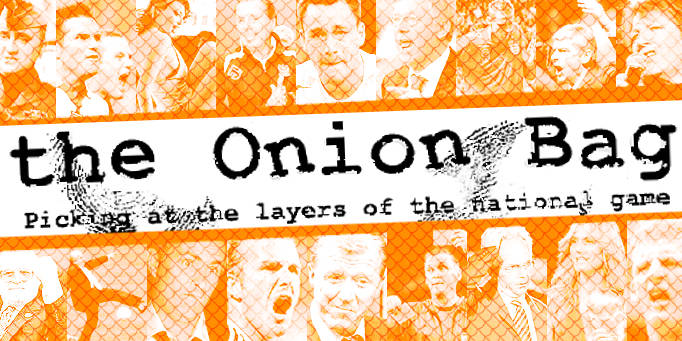 Il Duce writes for The Onion Bag
In his final column for the Onion Bag, Il Duce Silvio Berlusconi reflects on his time with new England boss Fabio Capello.
I first met Fabio when he was fresh faced young officer who was in command of one the minor outposts of my Empire. You will recall in
prior dispatches
of how I was forced to dispense with General Saachi. Well, shortly after, it was Captain Capello who approached me in the great hall with a candle stick.
Bosom buddies
"With this stick my Duce I will ignite the wax of our enemies and see that they burn red and black. The Rossineri shall conquer all." Do you see, with that kind of talk, how can any man resist? "General Fabio" for that is what I called him. "Return to your quarters, say goodbye to your friends and attend my bosom"
Die another day
What glory days they were. Maldini, Boban, Albertini, Richardson... no wait that was Football Italia. They were beautiful days. If only I could remember them but this damn gene re-sequencing to hide me from my enemies makes it hurt to think. Soon the treatment will be complete, and then I will make them all pay. Starting with that Russian oil pig and his treacherous Ukrainian lap dog.
Quarter Pounder Double Stack
Yes, for you English, you have my special one in Fabio, which is as well since I covet your own. Your beloved Mourinho will be in my deadly embrace soon enough. I have instructed my lazy eyetie workers to build a wendy house for him. He can put as many Wendys in there he likes. I would start with Wendy Craig. I know. I am a sick man. It is the therapy.
Didn't he do well?
Eventually, my obsession with the General's enormous chin became too much for Veronica and he had to go. Not before I took a cast of it for my collection though. It hangs proudly on the wall of my lair next to other great chins I have known: Robbie Rotten, Peter Perfect, Jimmy Hill and of course Bruce Forsyth... Nice to see
you
too Il Brucè. Such genius, I can barely speak of it. Veronica... where is my master key? I wish to unlock my jaw.