End Of The Lunge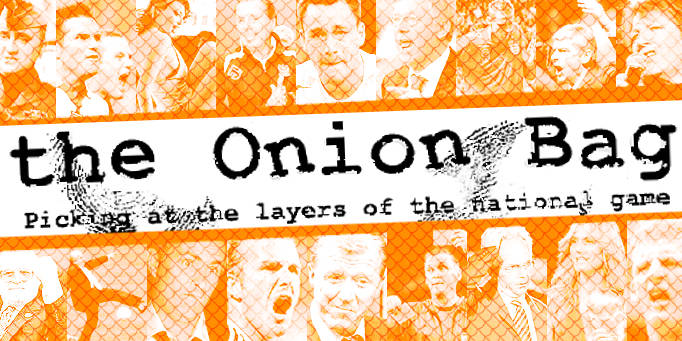 Witchhunt forcing out the English game
Lovers of the English game are up in arms for what they see is another Europification of the game they love so dearly.
The dwindling number of British-born players combined with the emergence of a continental flowing passing game amongst leading clubs, has led many followers of the game to feel that football as we have watched for generations is being forced into the lower leagues.
Meddling Eurocrats
The latest nail in the coffin of the English game has been the drive by referees to stamp out so-called dangerous tackles leading to a rash of red cards. Across the country, players are being sent off for what would have previously been termed uncompromising challenges.
"The ill-timed two-footed lunge is as much a part of the English game as lumbering target men and lazy midfielders," said supporters representative Nick Dogbolter to the Onion Bag's intrepid reporter, Larry Gak. "It's political correctness gone mad - you couldn't make it up."
Stamped out
Footballing blogosphere commentator, Phil Whynan, told us: "This is exactly the sort of thing that will drive REAL football fans away from the trashy glamour of the Premier League and back to the heartlands of Non-League football."
Droning on, he said some rubbish about FC United of Manchester and MK Dons, and how we could read all about it on his blog and the One Touch Football messageboard, but frankly we'd lost the will to live so ignored him.
Blowing up
The Referees' Association last night confirmed they will continue their hard line on hard tackles for as long Sir Alex Ferguson continues to moan about them.