Who's Quitting What?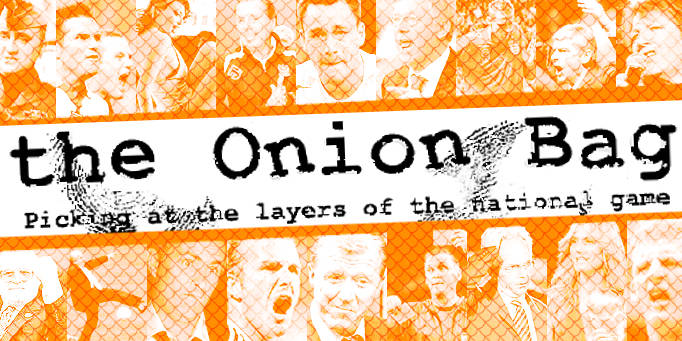 Those managers' New Year resolutions in full
Top Premier League managers have submitted their new year resolutions to the FA ahead of the start of 2008. The full list will be published shortly but the Onion Bag's intrepid reporter Larry Gak has pulled off a few favours to get a sneak peak.
Kick the habit
Newcastle boss Sam Allardyce plans to quit coaching: "I've been at it for years," he said. "At first I though it was cool but over time I've become stressed, angry, depressed and fat. I've reached the point where I turn up for work each day and say to myself: 'I can't coach these players anymore'"
Big Sam has called upon the
Limbani Institute for Coaching Addictions
at the University of Croydon for help. "We are with him every step of the way," said senior life coach Dr Julius Limbani. "Our
Shout Long And Hard Enough Until They Get The Message
approach is 100% successful. If Sam stays determined and with thousands of Newcastle supporters behind him, we are certain he'll quit."
It needn't be hell
Lawrie Sanchez recently managed to stop managing and has not looked back. "I'm so relieved to have left Fulham," said the washed up coach. "At first I wasn't sure whether to pack it in but the players were very supportive. They said I shouldn't wait till New year and go straight away."
Arsenal boss Arsene Wenger plans to stop complaining about losing his players to the African Cup of Nations. "The way I see it," he says "is that if I keep trying, one year I'll succeed." Meanwhile, Harry Redknapp has decided to kick his service station habit and spend more time at home with the wife. Especially in the mornings.
Talking loud and saying nothing
Also, Sir Alex Ferguson has pledged to take a vow of silence. "I've already stopped talking to the BBC and Setanta," he told the Onion Bag. "Pretty soon I won't be talking to anyone". We asked him if this decision has anything to do with the antics of his players at their Christmas party. He replied with stoney silence and a kick in the bollocks.
The Onion Bag has resolved to give up asking hurtful questions.