Week Sixteen: Bayern drop points. Bremen drop trousers. Kahn dropped.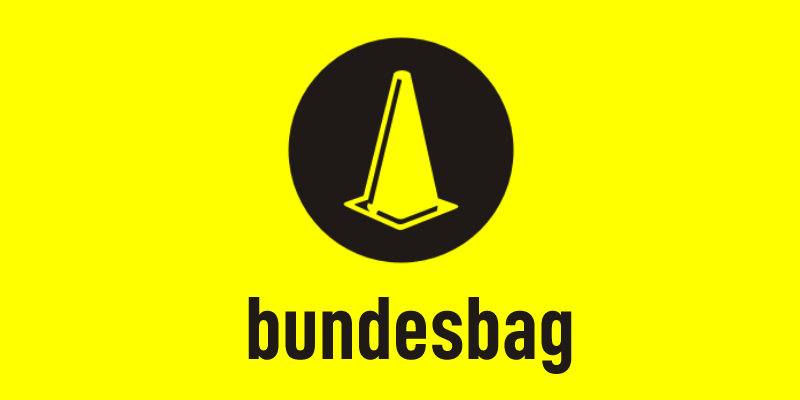 Traditionally, opportunities to catch Bayern are rare. However, there is a growing feeling that all is not well in the Munich camp. Last Sunday, the so-called (by me at least) champions to-be, could only muster a 0-0 draw with relegation fodder Duisburg. This week, goalkeeper Oliver Kahn was fined 25,000 yo-yos for a breach of club discipline. It all stems from some injudicious comments he made in Kicker magazine about Luca Toni and Franck Ribery not pulling their weight and being unable to speak German. The usual Kahn guff. Anyhoo, the giant one has also been dropped for the weekend's final game before the winter break at Berlin.
So with Bayern stumbling slightly, the opportunity was there for Werder and Hamburg to capitalise and not for the first time, they didn't.
Hamburg also only managed a 0-0 draw with bottom club Cottbuss who have started to show some signs of life in recent weeks. Werder went one worse and lost 4-3 at Hannover. Bremen took the lead against the visitors but went 3-1 down. A brave fight back brought it to 3-3 until Mike Hanke completed is hat trick on 77 minutes. By all accounts it was a grumpy affair and Hugo Almeida was sent of in the last minute. It was the start of a pretty rotten week for Bremen.
So despite all their troubles, Bayern extended their lead at the top to two points. However, moving into the frame just behind Bremen and Hamburg are Druggie Leverkusen. The Ruhr club have not lost a game in the Bundesliga since October. In that time they have scored 16 goals and only conceded 2. Three of those sixteen were last weekend against Rostock. Rolfes, Freier and your man Geikas doing the business. That's 8 this season for the Greek international.
Last Sunday I sat down and watched a decent game between Nurnberg and Berlin. I thought the Bavarians blew the Berliners away in the first half and was impressed by the industry of their forwards, particularly attacking midfielder Marek Mintal. The lack of confidence showed in the second half though as they let Berlin back in. Painfully young looking Fabian Lustberger grabbed what turned out to be a consolation as Nurnberg hung on for their second straight win. I think I've seen enough of this season to say with some confidence that Nurnberg are Too Good To Go Down. Regular readers of the Bundesbag will know what that means.
Elsewhere, the Champions Stuttgart continued their revival with a handy win over Wolsfburg. Heiko Westermann grabbed a brace in the last minute to claim a 2-2 draw at Frankfurt. Things took a decidedly unpleasant turn at Bochum as their was some crowd trouble at the game against Karlsruhe which led to press reports of three policeman sustaining injuries. Not sure who else got hurt. The final score was 2-2.
All of which is mildly diverting. However, the big result of last week was the one which kicked off the weekend. Borussia Dortmund 6, the Admirable Bielefeld 1. Two weeks ago BVB coach Thomas Doll was ferociously tugging on his collar, refusing to take calls from the board and otherwise pretending to be someone or somewhere else. Last Friday, following a 2-1 away win at Stuttgart, he watched the goals rain down from all over the park. The result was the final straw for Armenia. Their coach, Ernst Middendorp paid for the defeat with his life... I mean job. It was a cracking game and, just to show there are no hard feelings, particularly enjoyed Croatian striker Mladen Petric's exuberant display. I'm looking forward to seeing him next summer in Euro 2008. But not looking forward to seeing him hoovered up by the Premier League in August, no doubt by some mid table shambles like Boro or Brum or, God forbid, Portsmouth... Don't do it Malden.
That's it. Results and tables
here
. Highlights
here
.