Bundesbag Week 2: Hoff II & Hennes VIII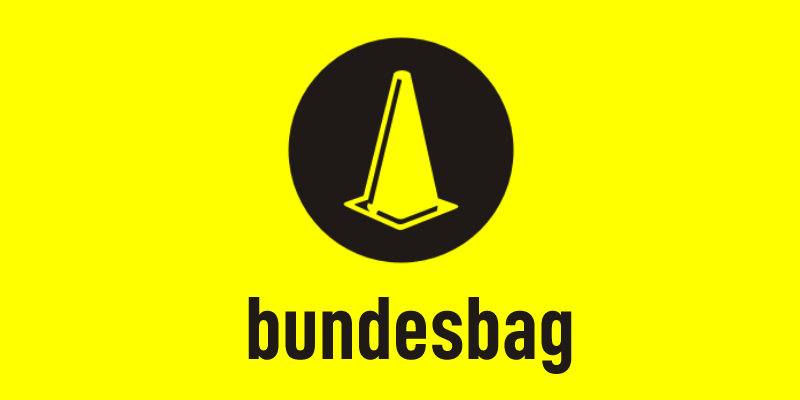 Of all the tedious long running English gags about Germany, surely the second most tedious is the Hoff (we don't mention the first). There's something about the power ballad crooning, robot car driving recovering alcoholic 80's refugee that tickles the collective funny bone. And they say
our
humour is sophisticated.
If that wasn't enough, word is spreading throughout the UK of a new Hoff, only this one doesn't wear leather jackets and make outrageous claims about his role in the collapse of the Berlin Wall. This is the Hoff of Hoffenheim and once again they get top billing on the Bundesbag.
TSG has been getting some good press in the mainstream sports media over here which is rare for a German club. Their impressive start to the season mixed with their billionaire owner and large ambitions are not news to regular readers. So much so that they were all set to take their place in the "Elsewhere..." paragraph which is usually about the fifth one down. However, the new boys are reluctant to step out of the light just yet and capped a fine home debut at their borrowed stadium at Mannheim with an impressive 1-0 win against fellow new boys 'Gladbach.
Admittedly you get the impression that the main contenders are still shrugging off a bit of early season lethargy, however TSG is providing football lovers with a fantastic feel-good story for the new campaign. For their next trick, they will teach us the true meaning of Christmas.
Conversely, for Monchengladbach, their season is off to a dismal start with two defeats. Big things were expected from them this season and given their propensity to under-achieve at this level, their may be some nervous tugging at the collars before they secure their first points.
They may have to wait a little longer as they host Werder Bremen next Saturday who have yet to register a win. It was a close encounter against Schalke at the Weser and Thomas Schaaf's when will, no doubt, feel unhappy to have conceded a late equalizer to their fellow Championship contenders. 1-1 was the final score.
nother title contender (supposedly) is Hamburg. Their new signing
Mladen Petric
(right) from Dortmund started from the bench against Karlsruhe and they were less than convincing for their 2-1 win thanks to a late winner from Mathijsen. Still, over their two games they could argue that they were worth 4 points, particularly since their last opponents were champions Bayern.
Speaking of whom, Munich welcomed back Luca Toni Cascarino to the fold after a spell of injury and embarrassment for the game against Dortmund. It wasn't his day as it happened. Neither was it Marc van Bommel's as he put in a characteristically "uncompromising" performance which lead to two yellow cards (the second for an elbow) and we all know what two yellows make, don't we?
Dortmund had gone ahead earlier on thanks to a belter from Jakuba Blaszczykowski who has had the good grace to go by his nickname Kuba. Thanks for that. With Bayern in a hole, Klinsie shuffled his pack and introduced Tim Borowski for his debut. The free transfer from Bremen did what all decent players do when called upon by desperate coaches: he scored and rescued a point for Bayern.
Elsewhere (told you) Bielefled's
Artur Wichniarek
(left) has started the season in blistering form with three goals in two games. His third was at Berlin last Saturday as he canceled out Marko Pantelic's beautiful lob. Jens Lehmann's comedy stylings are well known to followers of the English game. Gooners will be reassured to learn that he has not sacrificed his art now he is at Stuttgart. Indeed, his bungled save to allow Leverkusen's Helmes to score the opener at the Mercerdes Benz Stadion would have had Tati standing to applaud.
Fanis Geikas scored Bayer's second to finish the job. Wolfsburg and Bochum fought out a ding-dong 2-2 draw which finished with the Wolves as the stronger team and frustrated not to take all three points.
Finally, FC Koln celebrated their first match at home with a point against Frankfurt. It could have been so much more had
Roda Antar
not missed a penalty. The proceedings were watched by Cologne's new mascot Hennes VIII who is a rather splendid looking goat. The Bundesbag understands that his predecessor (another goat) had retired, presumably to a luxury out-of-town garbage dump. I bet he's glad he spoke to the Pru.
That's it. Results
here
.