Weekend TV Preview 29-31 August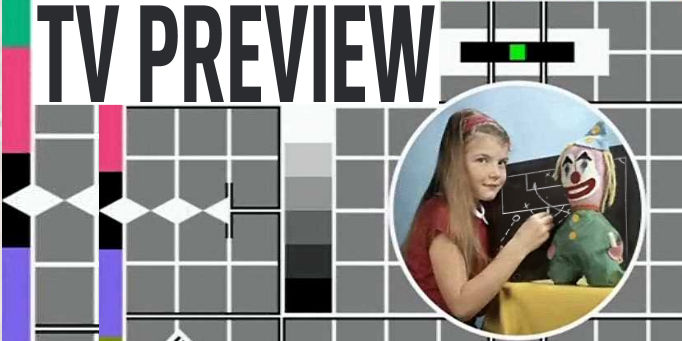 Friday 29 August
19.30 Karlsruher SC v FC Koln, Bundesliga, Setanta Sports 1
The home side were robbed at Hamburg last week and will be keen to make amends against new boys Koln who have had an uncertain start to the season. Should be a cracking atmosphere at the Wildparkstadion.
19.45 Manchester Utd v Zenit St Petersburg, UEFA Super Cup, ITV1

Arshavin's in the squad but there's no word on whether or not he'll play in this Euro version of the Community Shield. With a long Champions League campaign looming, Zenit will get more out of this than United and the game will probably reflect that.
Saturday 30 August
12.45 Southampton v Blackpool, Championship, Sky Sports 1 & HD1
Blackpool avoided relegation by just two points last season. It doesn't look like it's going to be any easier for them this time around. For the Saints, nothing short of a win will do.
17.20 Watford v Ipswich Town, Championship, Sky Sports 1 & HD1
While neither side have got started yet this season, this tie should provide good entertainment. Impossible to call though.
17.30 Arsenal v Newcastle Utd, Premier League, Setanta Sports 1
A 4-0 victory over a team managed by Steve McClaren isn't really enough to dispel the doubts over the start to Arsenal's season. Newcastle are putting decent performances and results together - which will probably end when Owen breaks something again.
19.30 Sampdoria v Inter Milan, Serie A, Setanta Sports 2
At the end of Football Matters on Setenta this week, James Richardson said that they had picked up the rights for Serie A. Their website has opened this slot in their listings at this time on Saturday and Sunday evening. By that reasoning, we are hoping two plus two equals Sampdoria v Inter Milan.
21.00 Valencia v Mallorca, La Liga, Sky Sports 3
Last season's horror show for Valencia is hopefully behind then as new manager Unai Emery (right) picks up from the mess Ronald Koeman left. Emery managed Almeria last campaign, finishing 8th in their first season in the top flight. The main changes for Mallorca have been at board level, where Englishman Paul "the Plumber" Davidson is now the owner: "Am I the British Roman Abramovich? No, I am a lot bigger than that." A team to keep an eye on this season.
22.20 Botafogo v Nautico, Brazilian Campeonatos, SportsXchange
The home team are cantering up Serie A at the moment while Nautico are going from bad to worse. Only one result in this match: they'll be dancing in the streets of Rio, as usual.
Sunday 31 August
12.30 Celtic v Rangers, Scottish Premier League, Setanta Sports 1
All four Old Firm matches last season ended up as home wins, the first time that's happened since the Scottish Premier was set up in 1975. However, both games at Parkhead were during Rangers end of season meltdown. Should be as fraught as usual.
13.30 Chelsea v Tottenham Hotspur, Premier League, Sky Sports 1 & HD1
Chelsea's unbeaten home record is safe for another week.
16.00 Bayern Munich v Hertha Berlin, Bundesliga, Setanta Sports 1
Hertha are unbeaten but will feel they should have got more out of their draw at home to Bielefeld last week. Bayern are also unbeaten but haven't actually won a game yet. Much has been made of Klinsie's revolution and he's not under any real pressure. However, if Bayern fail to win at home again there may be rumblings in Bavaria... and I'm not just talking about the sausages. Didn't see
that
one coming, did you?
16.00 Aston Villa v Liverpool, Premier League, Sky Sports 1 & HD1
I don't know how many "Get Out Of Jail Free" cards Liverpool had at the beginning of the season but they're using them up at a rate of knots and it's not even September. Gareth Barry's performance will be the splintered bone that Sky will be gnawing on all afternoon: he needs to put on a good show in this one.
18.00 Numancia v Barcelona, La Liga, Sky Sports 1 (First half on red button only)
True David and Goliath stuff as the Segunda Division champions mark their return to La Liga against Barca. Random match fact: Numancia's stadium has only 10% the capacity of the Nou Camp.
19.30 Fiorentina v Juventus, Serie A, Setanta Sports 2
Assuming our powers of deduction are on the money, this should be Fiorentina v Juventus. Dave says that they've changed the fixture selection criteria to allow big teams to play each other in the opening weeks of the season. The new system has thrown up two Champs League qualifiers. Who's Dave? He's this guy we know who knows about this stuff.
20.00 Atletico PR v Palmeiras, Brazilian Campeonatos, SportsXchange
Atletico's lowly league placing is down to their woeful away form; they've only lost once in their eleven home games so far. Should prove a stern test for second place Palmeiras.
20.00 Deportivo v Real Madrid, La Liga, Sky Sports 1
Since reaching the Champions League semi final in 2004 Deportivo have been "in transition" or 'rubbish' for want of a better term. While you can't read too much into opening games, especially against the champions, you can imagine a home defeat would signal the start to another one of
those
seasons.