Midweek TV Preview: 11th - 14th August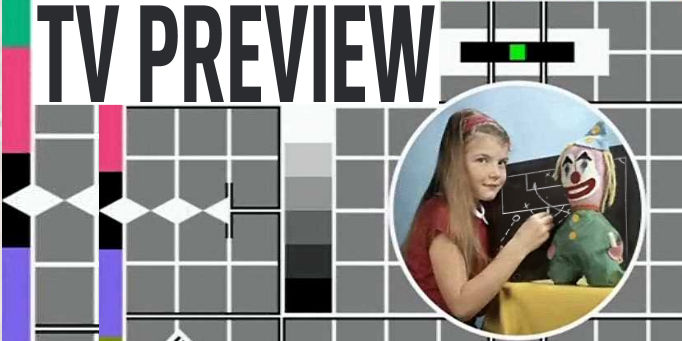 Monday
19:45 Hamilton v Dundee Utd, Scottish Premier League, Setanta Sports 1
Given the dominance of the Old Firm, the SPL is often pegged as a weak league. Having said that, small clubs who come into the Scottish top flight often struggle against all-comers and the Accies are in for a tough season after their promotion for the first time in twenty years. We'll know a bit more about them after this tough opening fixture.
Tuesday
19:45 Chester City v Leeds Utd, Carling Cup 1st Round, Sky Sports 2
City got hammered 6-0 by Dagenham & Redbridge on Saturday. Leeds are a team in a hurry and have pretty much got it in for the entire world. Things could get seriously unpleasant for the underdogs.
Wednesday
19:45 Wycombe Wanderers v Birmingham City, Carling Cup 1st Round, Sky Sports 2 / Sky Sports HD2
The Blues were solid enough on Saturday and don't look like the kind of team to brook an upset. Sadly this fixture will be over-shadowed somewhat by...
19:45 FC Twente v Arsenal, UEFA Champions League 3rd Qualifying Round, 1st Leg, Setanta Sports
Steve McClaridge's return to Blighty may prove to be a real thorn in the Gunners side. Everyone is expecting Arsenal to cruise through to the Group Stage and they're probably right. But I'd advise caution. This could be a really intriguing match. Shame its only on Setanta because ITV have gone for...
20:05 Standard Liege v Liverpool, UEFA Champions League 3rd Qualifying Round 1st Leg, ITV1
Proof, if any were needed, that ratings drive match selection for broadcasters rather than the competitive fixtures. Liverpool are a much bigger draw than Arsenal. No doubt Clive Tylesdley and Jim Beglin will forget that people outside Granadaland will be watching this game.
Thursday
01:50 Vasco v Palmeiras, Copa Sudamericano, Setanta Sports 2
Kudos to Setanta for giving UK audiences an opportunity to watch South American football, with their UEFA Cup equivalent. Not sure how seriously this tournament is treated but I believe the winner qualifies for the Copa Libertadores.
19:00 FH Hafnarfjordur v Aston Villa, UEFA Cup 2nd Qualifying Round, 1st Leg, Five
Five's first proper match of the season after the bevvy of friendlies designed to edge in the pants of Man City and Liverpool. In fairness this game will be of local interest only.
19:45 York City v Wrexham, Blue Square Premier, Setanta Sports 1
These two ex-league teams will probably find themselves on TV a lot more than they would have been had they still been occupying the lower reaches of League 2. Like most teams relegated to the conference, Wrexham will fancy a quick return only to be met with a big shock.
19:45 Manchester City v Midtylland, UEFA Cup 2nd Qualifying Round, 1st Leg, ITV4
Sp3ktor and I went to Copenhagen a couple of seasons ago and saw Midtylland thrash Brondby 4-1. On paper, City should win this tie. On grass, anything is possible.